How can you transfer an employee with specialized knowledge to work in the US?
An L-1B temporary visa allows an employer to transfer an worker with specialized knowledge from an affiliated foreign office to the US. The L1B worker with specialized knowledge must be employed by a parent, subsidiary, branch or affiliated company abroad in order to qualify, and be coming to perform services that involve specialized knowledge.
A foreign company which does not yet have an office in the US may establish one and obtain an L-1B visa for the worker. In order to sponsor the worker for an L-1B visa, the employer must begin the process by submitting a Form I-129 visa petition to the USCIS.


"Very professional law firm. We had a difficult issue and Mr. Shusterman's office got right onto the case and resolved the issue with USCIS. Because of their efforts, me and my family were able to get our Legal Permanent Residency card. My suggestion to those trying to obtain an employment based card. Don't look for a money saving attorney. They will cost you lot more in long run. Go to a law firm which is professional and knowledgeable. It pays in the long term.." (More client reviews…)


Skype Consultations Available!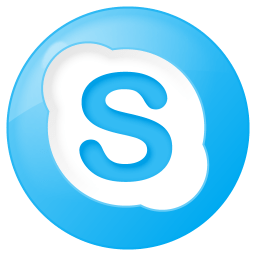 In order for an employer to submit a petition for an L1B worker with specialized knowledge, the employer must:
Have a qualifying relationship with a foreign company
Currently be, or will be, doing business as an employer in the US and in at least one other country directly through a qualifying organization for the duration of the beneficiary's stay in the US
The L1B worker with specialized knowledge must:
Have been working for a qualifying organization abroad for one continuous year within the 3 years immediately preceding admission to the US, and
Be seeking to enter the US to provide services requiring  specialized knowledge to the same employer or to an affiliated organization
"Specialized knowledge" means either knowledge possessed by an individual of the petitioning organization's product, service, research, equipment, techniques, management, or other interests and its application in international markets, or an advanced level of knowledge or expertise in the organization's processes and procedures.
If an foreign employer wishes to sponsor L1B workers with specialized knowledge to open or to be employed in a new office in the US, they must file a Form I-129 with evidence that:
Sufficient premises to house the new office have been secured;
The business entity in the US is or will be a qualifying organization; and
The employer has the financial ability to compensate the L1B worker with specialized knowledge and to begin doing business in the US.
L-1B classification will be allowed a maximum initial stay of one year and all other qualified employees a maximum stay of three years. A petitioner may apply for an extension of an individual L-1B petition using Form I-129 which may be granted for an additional 2 years of stay until the employee has reached the maximum limit of 5 years.
The spouse and children of an L1B worker with specialized knowledge may apply for L-2 visas. The L-2 spouse may apply for an Employment Authorization Document (EAD).

L1B Worker with Specialized Knowledge Resources
Over 100 Years of Immigration Experience Working for You
What Can We Help You With - Videos
Green Cards through Employment
Green Card through Marriage
---
Carl Shusterman
Carl Shusterman served as an INS Trial Attorney (1976-82) before opening a firm specializing exclusively in US immigration law. He is a Certified Specialist in Immigration Law who has testified as an expert witness before the US Senate Immigration Subcommittee. Carl was featured in the February 2018 edition of SuperLawyers Magazine.
Rate this page:
---