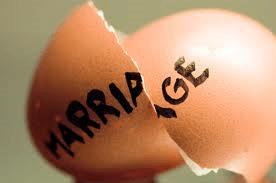 Over 4 years ago, a man with a denied I-751 who was in deportation proceedings scheduled a telephonic consultation with me.
He had a US citizen girlfriend who he lived with and later married. However, her parents did not approve of him and she did not reveal to them that she had married him. She sponsored him for a conditional green card which was approved, but later the couple got divorced.
He hired an immigration attorney who submitted an I-751 waiver petition to remove the 2-year condition on his green card. In support of the petition, the attorney attached evidence of joint property and affidavits of friends. However, because the divorce occurred not long after he was granted conditional permanent residence, the USCIS was skeptical of whether the marriage was, indeed, bona fide. They issued a Notice of Intent to Terminate his Conditional Permanent Resident status, and scheduled him for an interview. And although he submitted an affidavit from his ex-wife that their marriage was bona fide, the USCIS terminated his green card status and placed him in removal proceedings in Immigration Court.
He hired another immigration attorney to represent him in Court. He testified that his marriage was for love, and not just for immigration purposes and his neighbor testified as to the veracity of the marriage. He again submitted his ex-wife's affidavit and evidence of their joint property. However, the Immigration Judge was unconvinced. While the Judge did not disbelieve his testimony, he held that he failed to meet his burden of proof, and ordered him to leave the US.
At this point, he scheduled a consultation with me. As a former INS Trial Attorney, he knew that I had experience with cases like his in the past. I let him know that since his ex-wife had not appeared as a witness on his behalf, it might be difficult to convince the Board of Immigration Appeals (BIA) to overrule the Immigration Judge. One of our deportation attorneys read the transcript of his hearing and the Judge's decision and argued that the I-751 should be granted. However, as I had warned, the BIA upheld the Judge's decision.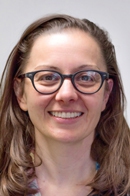 The only path forward after this was to appeal the BIA's decision to the US Court of Appeals for the Ninth Circuit. Attorney Giselle Sotelo argued that since the marriage was bona fide and the Immigration Judge found our client's testimony to be credible, his I-751 should have been granted.
Just recently, the Federal Appeals Court ruled in favor of our client!
In a unanimous decision, the Court held as follows:

"The BIA's determination that (he) failed to show that he intended to establish a life together with his ex-wife at the time they were married is not supported by substantial evidence. See 8 U.S.C. § 1186a(c)(4)(B); 8 C.F.R. § 216.5(e)(2); Damon, 360 F.3d at 1088 (evidence relevant to intent includes proof of shared insurance policies, income tax forms or bank accounts, and testimony or other evidence regarding the couple's courtship, wedding ceremony, and whether they shared a residence). (He) provided credible testimony and a detailed declaration regarding the circumstances of their courtship, which began in June 2008 and culminated in their marriage in November 2009, three months after they began sharing a residence. See Damon, 360 F.3d at 1086 n.2 (where neither the BIA nor the IJ make an adverse credibility finding, the court of appeals assumes the petitioner's factual contentions are true). (He) also submitted documentary evidence that corroborated his credible testimony, including joint bank account statements, a joint income tax return, evidence of joint health insurance and auto insurance policies, a state driver license listing his ex-wife's address, three affidavits from acquaintances, and numerous photographs of himself, his ex-wife, and her daughter at various social functions and on vacation together before and after their wedding."
Further, although the BIA relied on (his) telephonic witness' testimony that his ex-wife did not wish her family to know of the relationship, the BIA did not acknowledge the credible explanations of (him) or his telephonic witness regarding the circumstances surrounding the couple's decision not to inform their parents about the marriage, including his ex-wife's parents' disapproval of his relationship with their daughter, his ex-wife's recent separation from her first husband and the father of her daughter, and their families'conservative and religious values. Cf. Damon, 360 F.3d at 1089 (agency may not impose its own values or impose opinions about how parties in a marriage should behave).
Accordingly, we remand to the BIA to determine whether (he) should be granted a discretionary waiver under 8 U.S.C. § 1186a(c)(4)(B)."
We are thrilled for our client. The Court's decision demonstrates that even in this age of anti-immigrant rhetoric, it is still possible for an immigrant to get justice!
I-751 Resources
I-751 Waiver Where Your Marriage Ends in Divorce
Remove Conditions on Permanent Residence Based on Marriage (USCIS)