The
H-1B cap and the H-1B lotteries
will remain largely the same this year as in prior years. The only significant change will be that the order of the 2 lotteries will be reversed.
The filing season for cap-subject H-1B petitions will run from April 1 to April 5. In 2018, USCIS received just over 190,000 cap filings – a 5% drop from 2017. Applicants had a 38% chance of selection in the general lottery and a 21% chance in the masters lottery. The odds of being selected in the masters lottery will be slightly higher this year.
Client Reviews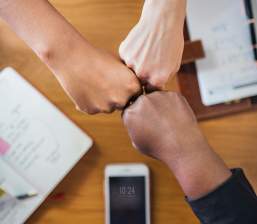 Great Work!
"We are very pleased by the services we get from the Law Offices of Carl Shusterman. Our experience in the past year with all our H1B renewals has been amazing, and we've obtained great results."
- KRG Technologies, Valencia, California
Read More Reviews
Zoom Consultations Available!
As in prior years, cap-subject employers prepared their H-1B petitions during February and March, and submitted them so that the USCIS will receive them during the first week of April. Persons on whose behalf H-1B petitions are selected in the lottery, and are approved, may start employment on October 1st. However, there are special rules for graduates working on Optional Practical Training (OPT) which enables them to continue working for their employers during the spring and summer and automatically change their status to H-1B on October 1st.
Certain H-1Bs petitions are exempt from the numerical caps including employment "at" universities, at "affiliated" or "related" organizations or at non-profit or governmental research institutions.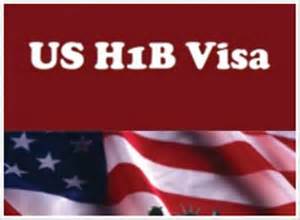 H-1B visas are typically valid for 3 years and can easily be extended for an additional 3 years. If a PERM application or an I-140 visa petition has been submitted in a timely fashion, post-6th year extensions of H-1B status are possible. We recommend that you extend your H-1B status until the day that you become a lawful permanent resident of the U.S.
Certain H-4 spouses of H-1B professionals are eligible to apply for work permits (EADs). However, the Administration is on the verge of ending the ability of H-4 spouses to work in the U.S.
On March 19, 2019, the USCIS announced the following updates and changes to the H-1B system:
Start of FY 2020 Cap Season
Premium Processing for FY 2020 Cap-Subject Petitions
New H-1B Data Hub
New H-1B Cap Selection Process
As we have stated time and time again, eliminating the H-1B cap and the H-1B lotteries would be highly beneficial to our country's economy, but given today's political climate, don't expect this to happen anytime soon.