Adjustment of Status allows you to obtain permanent residence without having to leave the United States. In this video, Carl Shusterman, a former INS Attorney (1976-82) whose law firm has assisted thousands of persons across the US in becoming permanent residents for over 30 years, explains the basics of the process.
Learn if you are eligible to adjust your status, obtain a work permit (EAD) and a travel permit (Advance Parole). Will you be interviewed? If you are an "immediate relative" (spouse, parent or child) of a U.S. citizen, which eligibility requirements are waived? Which requirements are waived for persons who are adjusting their status through employment? If your application is denied, do you have the right to appeal the decision? Can you renew your application before the USCIS? Before an Immigration Judge?
Client Reviews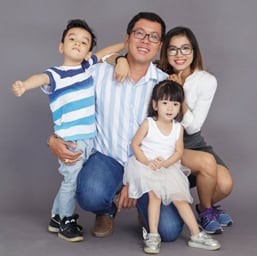 Professional and Knowledgeable Law Firm
"I've had a decade of experience with Mr. Shusterman's law firm. I used them for my immigration needs from H1 to citizenship. It is safe to say this is one of the most competent, professional and knowledgeable law firms. If there is a firm that can handle any possible immigration case routine or otherwise; then this is it."
Zoom Consultations Available!
We hope that our video answers many of your questions about the process.
Additional information is available on our Adjustment of Status web page.