The 1996 immigration law signed by President Clinton makes some very significant changes in the rights of a person in deportation proceedings. On April 1, 1997, these types of hearings were combined into one and renamed "removal" hearings. This article discusses the availability of voluntary departure for a person in removal proceedings.
Client Reviews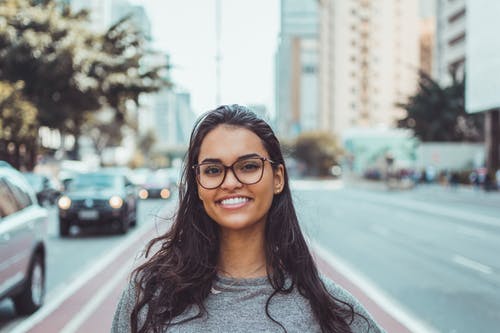 A Life Changing Law Firm
"My family and I were clients of Mr. Carl Shusterman and I can honestly say that he had a tremendous impact on our lives – a very positive one. Even when my parents had been denied and they had been told to pack and get out of this country, Mr. Shusterman rushed to find an alternative in order to ensure that my parents could stay."
- Diana Cabrera, Reno, Nevada
Read More Reviews
Zoom Consultations Available!
This page is divided into the following subsections regarding removal hearings:
Related Page:
At the Conclusion of the Hearing
The law provides that at the conclusion of a removal hearing, an Immigration Judge may grant a person no more than 60 days of voluntary departure. Previously, it was common for judges to grant up to six months or more of voluntary departure in a deportation proceeding.
Long periods of voluntary departure were often used by judges and INS Trial Attorneys as a way to persuade a person who has a weak case for asylum or suspension of deportation to withdraw their applications and agree to leave the U.S. voluntarily. Many times, a person is seeking to extend their stay in the U.S. in order to qualify for a future benefit. For example, imagine that the person under deportation proceedings is the spouse of a permanent resident. A petition filed by the permanent resident spouse will take almost two years to ripen into a green card. However, if the permanent resident spouse naturalizes, the person qualifies as an "immediate relative" who may adjust status to permanent resident before an Immigration Judge.
A person in this position may contest deportability or pursue a form of relief from deportation in order to "buy time". In order to avoid unnecessary litigation, wise Immigration Judges frequently would grant such persons an appropriate period of voluntary departure.
Ironically, the same law which elevates both the status and salaries of Immigration Judges, severely limits their discretionary authority by restricting the period of time for which they may grant voluntary departure. However, judges who wish to grant a person additional time may circumvent this restriction simply by postponing the date of the person's removal hearing.
Under previous law, a person found to be excludable (as opposed to deportable) was not eligible for voluntary departure. The 1996 law, by allowing them to obtain voluntary departure, confers a new right on them.
Mandatory Bond
The 1996 law also provides that when an Immigration Judge grants a person voluntary departure, the person must post a bond with the government to insure that they will depart within the period granted by the judge.
The implementation of this section of law should prove interesting. Presently, while some persons who appear before judges are in custody or have posted bond, the large majority of persons are not required to post bonds. Such bonds which are posted are done so with INS, not with the Immigration Courts (which are part of a different agency than INS).
Imagine a person undergoing a removal hearing after April 1, 1997. Imagine that he has agreed to withdraw his Request for Asylum in exchange for a grant of 60 days of voluntary departure. Unless he is already under bond, the new law requires that he post a new bond on the spot.
How would this work? Would INS set the bond amount? Would there be an immediate hearing before the Immigration Judge to determine or review the amount of the bond? If the person is not carrying enough cash (INS does not presently accept bond payments by check or credit card.) to post bond on the spot, would he be arrested and imprisoned? If so, where would INS detain the thousands of persons who might find themselves in this position?
Regulations to be issued by INS and the Immigration Courts will have to spell out how this procedure would operate.

Prior to Completion of Hearing
The new law also provides that voluntary departure may be granted for up to 120 days in lieu of, or prior to the conclusion of, a removal proceeding. For persons who elect this option, the posting of a voluntary departure bond is optional.
Given the longer period of voluntary departure (120 days as opposed to 60 days) and the optional nature of the bond requirement, most persons who desire voluntary departure will no doubt opt to make such a deal with the INS Trial Attorney. Few persons would chose to complete the hearing, request voluntary departure and risk being taken into custody.
Again, details as to who will be eligible for such treatment will be left up to the INS and the Immigration Courts. How will the two agencies share responsibility? Will there be any mechanism by which a person may obtain further extension of their period of voluntary departure under extraordinary circumstances? Perhaps a bond might be required in these instances.
Decades of Immigration Experience Working for You
What Can We Help You With - Videos
Green Cards through Employment
Green Card through Marriage
---
Carl Shusterman
Carl Shusterman served as an INS Trial Attorney (1976-82) before opening a firm specializing exclusively in US immigration law. He is a Certified Specialist in Immigration Law who has testified as an expert witness before the US Senate Immigration Subcommittee. Carl was featured in the February 2018 edition of SuperLawyers Magazine.
Rate this page:
---