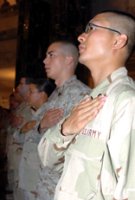 On November 22, 1994, President Clinton signed an executive order granting expedited naturalization to aliens and noncitizen nationals who served in active-duty status in the Armed Forces of the U.S. during the Persian Gulf Conflict (from August 2, 1990 to April 11, 1991). Significantly, it is not necessary for these veterans to obtain permanent resident status prior to applying for naturalization if the veteran enlisted or was inducted in the U.S., the Canal Zone, American Samoa or Swain's Island.
What follows are a number of questions and answers regarding the operation of this new executive order:
Q. When does the executive order become effective?
A. The executive order became effective on the day it was issued, on November 22, 1994. If you qualify, you may apply for naturalization immediately.
Q. When will the executive order expire?
A. The executive order has no expiration date.
Q. I served in the armed forces during 1990 and 1991, but did not serve in the Persian Gulf Conflict. Am I qualified to apply for citizenship under the executive order?
A. Yes. Court decisions hold that the President may designate only the period of time when individuals must serve in the military, but may not limit the locations where the service took place. Therefore, servicemen and women who never left the U.S. during the Persian Gulf Conflict may apply for naturalization.
Q. I was honorably discharged from the U.S. Navy in September 1990. Am I still qualified to apply? What if I am no longer residing in the U.S.?
A. As long as you served in the military for any period of time between August 2, 1990 and April 11, 1991, you may apply for naturalization. However, you must return to the U.S. in order to apply for naturalization. Hopefully, the U.S. Embassy in your country will grant you a tourist visa to allow you to enter the U.S. to apply for citizenship.
Q. I served in the military from 1986 until I received an honorable discharge in 1992. My family (my wife and two school-aged children) and I have remained illegally in the U.S. since that date. Does this disqualify me from applying for naturalization? I live in California and am afraid that my family will be deported and my children expelled from school once our illegal status is revealed to INS.
A. You should apply for naturalization immediately. Once you become a U.S. citizen, you may immediately apply for your wife and children to receive green cards. As immediate relatives, they will receive employment cards, thereby becoming legal, on the day that you petition for them. You may also obtain green cards for your parents.
Q. I used the birth certification of an American in order to enter the military. Does this disqualify me from applying for naturalization?
A. Not necessarily. I served as an attorney in the Naturalization Branch of the Los Angeles office of the Immigration and Naturalization Service in Los Angeles in the 1970s where we processed the naturalization applications of several hundred servicemen who served in the U.S. military during the Vietnam War. Some of these servicemen fraudulently enlisted in the military. Although INS checked with the appropriate branch of the military whenever a fraudulent enlistment was suspected, I am not aware of any serviceman who was denied naturalization because of a fraudulent enlistment.
Q. Am I still required to satisfy the other requirements for naturalization: good moral character, loyalty to the U.S., knowledge of English and the history and government of the U.S.?
A. Yes.
Q. How long does it take to become an American citizen?
A. This varies according to where you apply. You may apply in whichever INS district you wish since there are no residency requirements. In Los Angeles, it takes nine to twelve months to be interviewed for naturalization and at least two to three months to be sworn-in.
Q. Has there ever been a similar situation where servicemen without green cards could become naturalized as citizens?
A. Yes, many times including World Wars I and II, the Korean and Vietnam Wars and the Grenada Conflict. President Reagan's Executive Order regarding the Grenada Conflict was voided by the courts since he illegally attempted to limit the order to servicemen who actually served in the conflict. However, the government never asked the courts to denaturalize those veterans who had already become naturalized before the executive order was declared to be illegal.
Client Reviews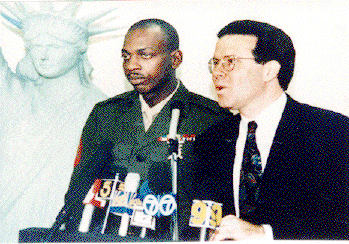 Know Their Job Well And Perform It Flawlessly
"Don't do the mistake we did and try to save few bucks going with nonprofessionals and sole practitioners! It will end up not only costing you much more in the long run, but also putting your status in jeopardy which can have a priceless impact. It is one of the most important steps in your life."
- Sgt. Danny Lightfoot, Los Angeles, California
Read More Reviews
Zoom Consultations Available!
Decades of Immigration Experience Working for You
What Can We Help You With - Videos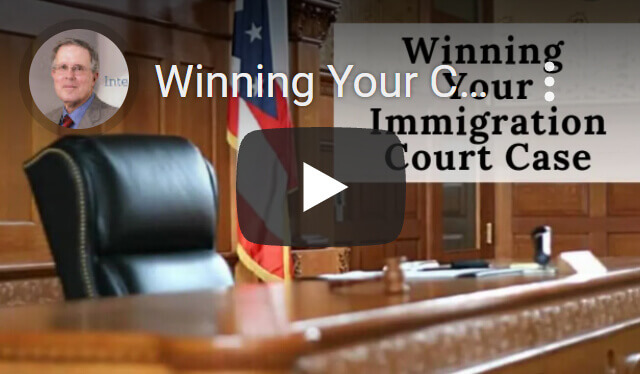 Winning Your Case in Immigration Court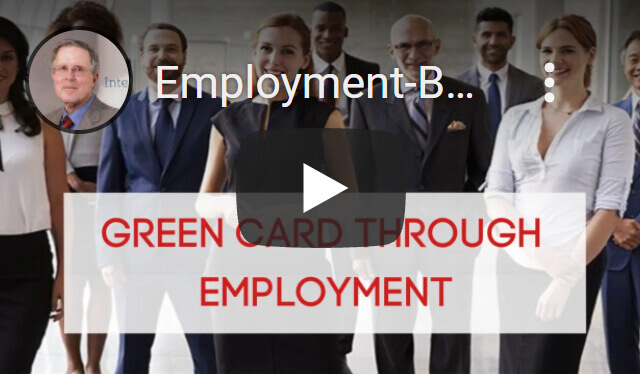 Green Cards through Employment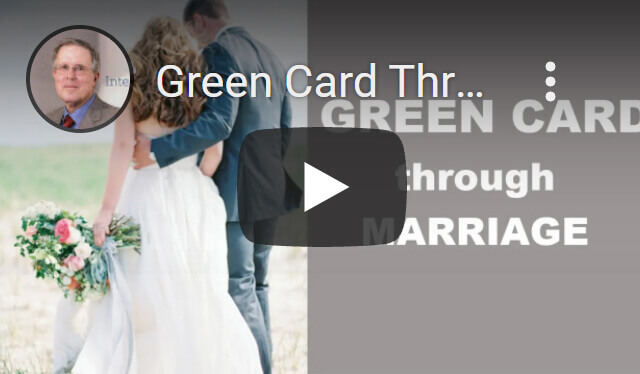 Green Card through Marriage
---
Carl Shusterman
Carl Shusterman served as an INS Trial Attorney (1976-82) before opening a firm specializing exclusively in US immigration law. He is a Certified Specialist in Immigration Law who has testified as an expert witness before the US Senate Immigration Subcommittee. Carl was featured in the February 2018 edition of SuperLawyers Magazine.
---