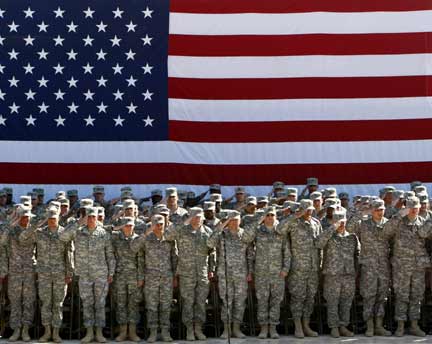 US immigration law provides several benefits for current and former members of the US military, as well as exceptions for non-citizen soldiers and veterans which allow them to obtain citizenship faster than most civilians. In general, the usual requirements for obtaining citizenship through naturalization will apply.
Service in the US armed forces is defined as active or reserve service with the US Army, Navy, Marines, Air Force, or Coast Guard, or a National Guard unit federally recognized as a reserve unit of the military. Members of these military branches are all eligible for the benefits discussed below.
Please note that USCIS policy is to have all US military personnel file their applications for naturalization at the Nebraska Service Center, regardless of where they live and whether or not they are applying from within the US or overseas.

"Very professional law firm. We had a difficult issue and Mr. Shusterman's office got right onto the case and resolved the issue with USCIS. Because of their efforts, me and my family were able to get our Legal Permanent Residency card. My suggestion to those trying to obtain an employment based card. Don't look for a money saving attorney. They will cost you lot more in long run. Go to a law firm which is professional and knowledgeable. It pays in the long term." (More client reviews…)

Skype Consultations Available!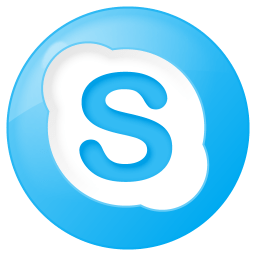 Immediate Right to Apply for Citizenship
The law allows eligible soldiers and veterans to apply for US citizenship immediately after receiving their green card, and in some cases allows them to skip the green card process altogether.
For both of the exceptions discussed below, USCIS will waive the filing fee for a naturalization application (Form N-400). However, applicants in both cases must submit a Form N-426, which requires a signature from a US military official.
Three Years Service
Anyone who completes three years of honorable service with the US military, whether during wartime or peacetime, is qualified to apply for citizenship immediately after becoming a permanent resident. Servicemen and women who have honorable discharges may also apply.
Individuals taking advantage of this exception must be 18 years or older.
Active Duty
Individuals who served during one of several specific conflicts are not required to have obtained permanent residence before applying for citizenship, and may even transition from undocumented status to US citizenship. Permanent residents who enlisted during one of these conflicts may also benefit, and need not wait five years after receiving their green cards to apply for citizenship, as is required of most civilian green card holders.
Eligible immigrants are those who enlisted in a US territory (which includes the Canal Zone, American Samoa, Swains Island, and any non-commercial US ship) during US involvement in one of following conflicts
First World War – April 6, 1917 to November 11, 1918
Second World War – September 1, 1939 to December 31, 1946
Korean War – June 25, 1950 to July 1, 1955
Vietnam War – February 28, 1961 to October 15, 1978
Persian Gulf War – August 2, 1990 to April 11, 1991
Operation Enduring Freedom ("War on Terror") – September 11, 2001 to present
While most of the usual requirements for naturalization still apply, qualifying soldiers and veterans will be approved for citizenship regardless of age, physical presence in the US, or physical presence in the state where the application is processed.
Please note that, while individuals wishing to use this exception may submit their applications after only one day of military service, USCIS will not grant citizenship until after they have completed basic training.
Additionally, if an applicant does not honorably complete their term of service, their citizenship may be revoked.
Posthumous Benefits for Soldiers Killed in Action
Servicemen and women, as well as their families, may also receive immigration benefits if they die as a result of a combat-related injury or disease.
If a US citizen soldier is killed in action, their spouse, parents, and children will be eligible to immediately apply for green cards, or, if they are already permanent residents, they can apply for US citizenship. For deceased citizen soldiers, their next-of-kin will be allowed to apply for citizenship on their behalf by submitting a Form N-644. They will then be considered a US citizen at their time of death, and their spouses, parents, and children will be able to apply for green cards or citizenship.
In both cases, the family members of the deceased soldiers must apply for US citizenship within 2 years of their death.
RESOURCES FOR SOLDIERS AND VETERANS
Decades of Immigration Experience Working for You
What Can We Help You With - Videos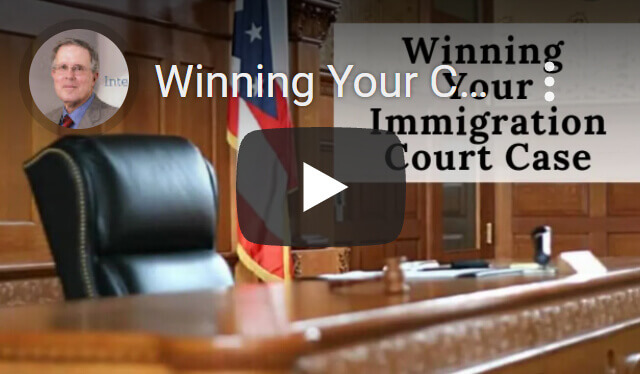 Winning Your Case in Immigration Court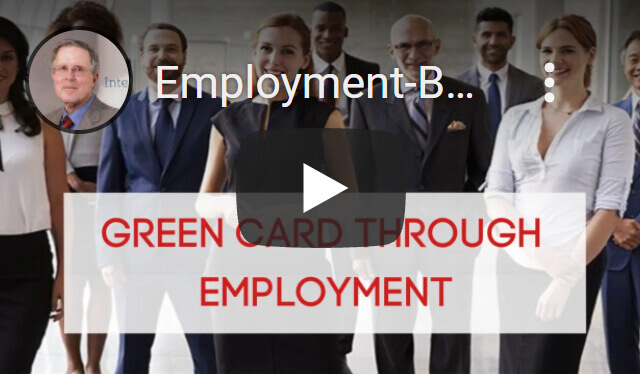 Green Cards through Employment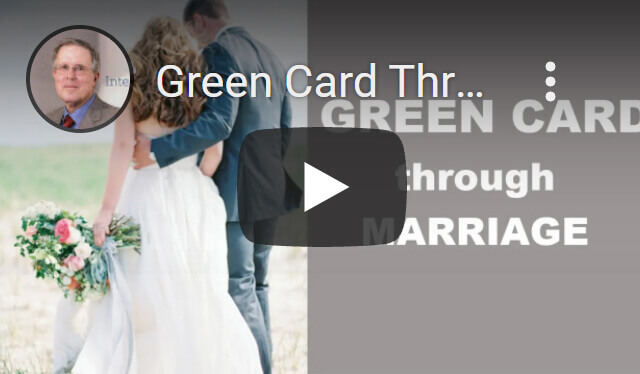 Green Card through Marriage
---
Carl Shusterman
Carl Shusterman served as an INS Trial Attorney (1976-82) before opening a firm specializing exclusively in US immigration law. He is a Certified Specialist in Immigration Law who has testified as an expert witness before the US Senate Immigration Subcommittee. Carl was featured in the February 2018 edition of SuperLawyers Magazine.
---