In this Physician Green Card Video Immigration Attorney Carl Shusterman (Former INS Attorney 1976-82) explains the process of obtaining green cards for IMGs and Canadian physicians without relying of employment sponsorship.
Our law firm has assisted thousands of IMGs and Canadian physicians in obtaining J waivers and green cards.
In other videos, Attorney Shusterman discusses how to physicians can become permanent residents through their employment. In this video, he talks about how IMGs can obtain green cards for IMGs through marriage, relatives and the visa lottery.
During the long period in which physicians are completing their medical residencies and fellowships, quite of few marry US citizens. If they do, there is no need for them to be sponsored by their employers for green cards. Instead, they can be sponsored by their spouses.
If the physician is married to a person who is not a U.S. citizen or a permanent resident, it is often easier and less expensive for the physician to immigrate through the spouses employment. We have dozens of physicians whose spouses were registered nurses. It is quick and easy for a nurse and her family to immigrate to the United States.
The physician may also be able to immigrate through other relatives who are U.S. citizens or green card holders.
Client Reviews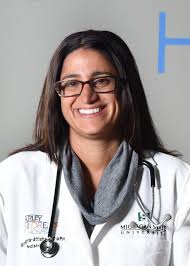 The Best Lawyer!
"I had the best experience working with Law Offices of Carl Shusterman. The staff is very professional, trustworthy, responsive, knowledgeable and helpful."
- Dr. R. Khan, Boston, Massachusetts
Read More Reviews
Zoom Consultations Available!
Finally, physicians from qualifying countries should not hesitate to apply for the diversity visa lottery. If they win, they can become lawful permanent residents in a few months time.
Physician Green Card Video – Resources
Green Cards
Green Cards through Marriage
Green Card Eligibility Categories(USCIS)

Decades of Immigration Experience Working for You




What Can We Help You With - Videos

Winning Your Case in Immigration Court

Green Cards through Employment

Green Card through Marriage

 

---

Carl Shusterman

Immigration Attorney Carl Shusterman has 40+ years of experience. He served as an attorney for the U.S. Immigration and Naturalization Service (INS) from 1976 until 1982, when he entered private practice. He has testified as an expert witness before the US Senate Immigration Subcommittee. Carl was featured in SuperLawyers Magazine. Today, he serves as Of Counsel to JR Immigration Law Firm.

---