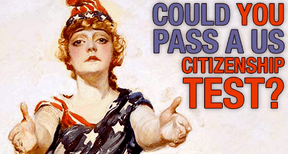 "The USCIS is revising the current naturalization test with improvements to ensure it continues to serve as an accurate measure of a naturalization applicant's civics knowledge and that it reflects best practices in adult education assessments. The goal is to create a meaningful, uniform, and efficient test that will assess applicants' knowledge and understanding of U.S. history, government and values."
This is a quote from the government.
I am 100% positive that USCIS is not revising the test in order to deny more applications for naturalization. Our government would never do that!

As a former INS Naturalization Attorney, I would like to suggest that the following questions be added to the test. If applicants cannot answer such simple questions, do they deserve to become U.S. citizens and vote in the 2020 elections?  Do they deserve to remain in the U.S.?
Which of these Presidential Candidates were born in the United States?
John McCain
Ted Cruz
Barack Hossein Obama II
George Romney (Mitt's Dad)
Which member of the Squad is a naturalized U.S. citizen?
Ayanna Presley (no relation with Elvis)
AOC (If you don't know who this is, please don't continue with this test…)
Ihlan Omar
Rashida Tlaib
Client Reviews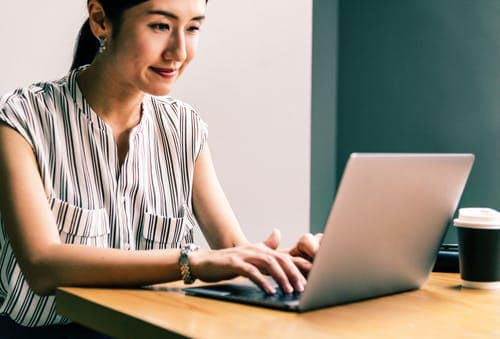 Very Efficient and Professional!
"I would like to thank the team of Carl Shusterman's Office who took care of my application for naturalization. Everything went well and very fast! Very efficient and professional!"
- Jennie Kil, San Francisco, California
Read More Reviews
Skype Consultations Available!
Which of these social influencers has been married the most times?
Alec Baldwin
Rush Limbaugh
Kanye Omari West
Roger Ailes
Which of the President's wives were born in the U.S.?
Ivana Zelníčková
Marla Maples
Melania Knauss
Which President deported the most immigrants?
Ronald Reagan
Barack Hussein Obama II
Donald Trump
Dwight D. Eisenhower
Which of the following never served as a Presidential Press Secretary?
Sean Spicer
Sarah Sanders
Sarah Palin
Stephanie Grisham
Which of these men received the most draft deferments during the Vietnam War?
Bill Clinton
Donald Trump
George W. Bush
Al Gore
Here are the answers to the Naturalization Quiz from our winner, Margarita:
"1. Barack Hossein Obama II
2. Ihlan Omar
3. Rush Limbaugh
4. Marla Maples
5. Barack Hussein Obama II
6. Sarah Palin
7. Donald Trump "
Congratulations, Margarita! And thank you for keeping up with our website!