The answers to the Employment-Based Immigration Quiz are as follows:
None of the Above
Persons who qualify for green cards under the EB-1 visa preference category do not have to go through the time-consuming labor certification process. The EB-1 category includes Persons of Extraordinary Ability, Outstanding Professors and Researchers and Multinational Executives and Managers. See Green Card Through Employment for more details.Normally, persons who fall under the EB-2 and EB-3 categories require a prior labor certification approval through the PERM process. However, registered nurses and physical therapists are exempted under the Schedule A list of shortage occupations from the PERM process. Also, persons who qualify for a National Interest Waiver (NIW) need not undergo the PERM process.
Persons of Extraordinary Ability
Persons of extraordinary ability in the sciences, arts, education, business or athletics which has been demonstrated by sustained national or international acclaim and whose achievements have been recognized in the field through extensive documentation can self-petition for permanent residence. Visit our site on Persons of Extraordinary Ability to find out more.Please note persons who fall under the category of Outstanding Professors/Researchers and Multinational Executives require employer sponsorships.
Specialty Occupation Workers (H-1B)
Before submitting the H-1B application, an employer must first obtain the approval of a Labor Condition Application (LCA). Prior to the submission of the LCA, the employer must determine the prevailing wage for the occupation in the job location. The prevailing wage can be determined by the Collective Bargaining Agreement, or obtained from the respective State Workforce Agency (SWA), Occupational Employment Statistics (OES), Davis Bacon Act, the McNamara-O'Hara Service Contract Act or a survey that is based upon the mean wage of workers similarly employed in the area of intended employment conducted by an independent authoritative source or other legitimate source. See H-1B for more information.
Treaty Traders (E-1) and Treaty Investors (E-2)
E-1 and E-2 visas are available for the nationals of those countries with whom U.S. has entered into a Treaty of Friendship, Commerce and Navigation or a Bilateral Investment Treaty (BIT). Some countries may have both E-1 and E-2 treaties with the U.S. We link to a complete list of countries on our website.Persons may continue to remain in the U.S. on E-1 or E-2 visas as long as they do not have any intention to remain in the U.S. on a permanent basis. Also, once the children who are dependents of E1 and E2 visa holders marry or turn 21 years old, they can no longer qualify for E-1 or E-2 through their parents.See E-Visas for more details.
Student Visas (F-1 and M-1).
Under the following conditions, J visa holders have to return to the country of their nationality or last residence upon completion of their J-1 program: (1) Their occupation is on their government's Exchange Visitor Skills List; (2) They have received funding from either the U.S. or the government of their country; or (3) They have come to the U.S. to pursue graduate medical training.After completion of their J program, they are ineligible to change status, adjust status, or apply for an immigrant, H, or L visa. They may, however, change their status to A (Diplomatic) or G (International Organization); or change status to H-1B if they have obtained a J waiver for physicians practicing in a medically-underserved area for a minimum of three years (INA §212(e), INA §214 (l)).However, it is possible for a person in J status, who is subject to the home residency requirement, to obtain a temporary visa (other than an H-1B or an L visa abroad, be admitted to the U.S. as an F-1 or a M-1 student and later change his or her status to another nonimmigrant status including H-1B.More details about J-1 visa requirements.
Specialty Occupation Workers (H-1B)
Generally, a person in a temporary nonimmigrant status who wishes to change his status in the U.S. may not begin working for a new employer until and unless the change of status is approved.However, the "American Competitiveness Act in the 21 Century of 2000" (AC-21) allows a person in H-1B status to change jobs as soon as a new employer files an H-1B petition on his behalf. A person in H-1B status may start his new employment upon filing of the H-1B petition by the prospective employer if he was (1) lawfully admitted; (2) the new petition is not frivolous; (3) the new petition was filed before the date of expiration of the period of stay authorized by the Attorney General of the H-1B beneficiary; and (4) subsequent to such lawful admission, the H-1B beneficiary has not been employed without authorization.Please visit our AC-21 page for more information.
All of the above
INA § 204 (j) permits a foreign national to transfer his case to a new employer if his I-140 petition has been approved and I-485 application remains pending for more than 180 days. If he attempts to change jobs prior to the approval of the I-140 petition, there is a chance that the USCIS will issue a Request for Evidence (RFE) and his former employer may decide not to respond to the RFE which may result in the denial of the I-140. Similarly, though probably, if an employee with an approved I-140 visa petition on his behalf decides to change jobs within 180 days, there is a remote chance that the USCIS may decide his I-485 prior to the end of the 180-day period. The new employer must demonstrate to the government that the employment is in the same or a similar occupation as the initial job. Consult your attorney prior to any change in jobs. For more information, see 180-Day Portability Rule.
Diversity Lottery winners
Immigrant visas are numerically limited by category and by country of chargeability (which is, in most cases, one's country of birth). Unless your priority date proceeds the date in your category on the Visa Bulletin, you cannot apply for adjustment of status (I-485). The priority dates change every month and the latest information can be obtained at Visa Bulletin.However, if a person gets lucky and is selected under the Diversity Visa Lottery (aka Green Card Lottery), the USCIS will accept adjustment applications 90 days in advance of the actual date when his visa number becomes available. Furthermore, permanent residence must be obtained within the fiscal year that he or she applied for the DV Lottery. This program makes available 50,000 green cards annually, drawn from random selection among all entries to persons who meet strict eligibility requirements from countries with low rates of immigration to the United States. For more details check our website at Green Card Lottery.
His priority date retrogresses and is no longer current.
Employment-based I-485s are only available to those who are beneficiaries of immigrant visa (usually I-140) petitions. If a person loses his job, if the offer of employment is no longer available, or if the I-140 petition is denied, a person cannot adjust his status before the USCIS or before an Immigration Judge. However, if the I-140 petition is approved or if it is pending and the employment is still available, the person may renew his application for adjustment of status even if his priority date is no longer current. This interpretation is based on a 1977 BIA decision which holds that despite the absence of a visa number, you can renew the case before the Judge. It's called

Matter of Huang.

The Shusterman Immigration Update, our free e-mail newsletter, released in January 2008 discussed a similar case and you may also access the case of Huang by following the links provided in the newsletter.Please see the Adjustment of Status section of our website for further information.
He was out-of-status for over one year, but not since his last admission to the U.S.
An employment-based adjustment of status application may be approved only if the person has always been in legal status through out their stay in USA with two exceptions: (1) Under INA § 245(k) and (2) Under INA§ 245 (i). Under INA § 245(k), person who beneficiaries of employment-based petitions (EB-1, EB-2, EB-3 and religious workers under EB-4) can adjust their status provided that they were lawfully admitted and that after their most recent admission, they have not violated the terms of their status by working unlawfully, overstaying, or otherwise violating the terms and conditions of their status for more than 180 days. Lawful admission does not include entry on Advance Parole. Please see the Adjustment of Status section of our website which will have more details of INA § 245(k).
Client Reviews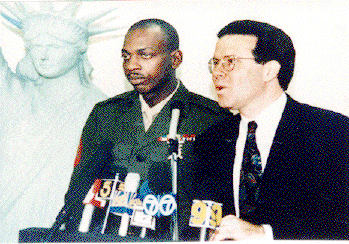 Know Their Job Well And Perform It Flawlessly
"Don't do the mistake we did and try to save few bucks going with nonprofessionals and sole practitioners! It will end up not only costing you much more in the long run, but also putting your status in jeopardy which can have a priceless impact. It is one of the most important steps in your life."
- Sgt. Danny Lightfoot, Los Angeles, California
Read More Reviews
Zoom Consultations Available!
Decades of Immigration Experience Working for You
What Can We Help You With - Videos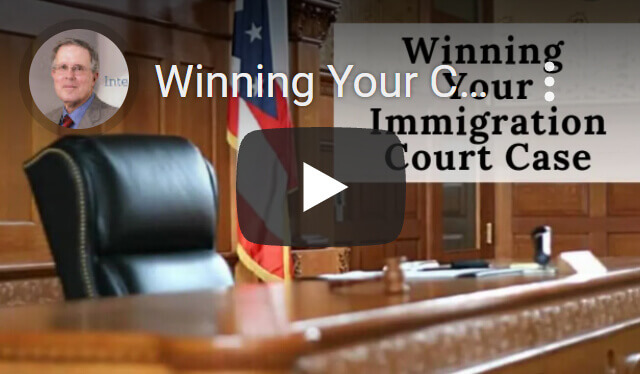 Winning Your Case in Immigration Court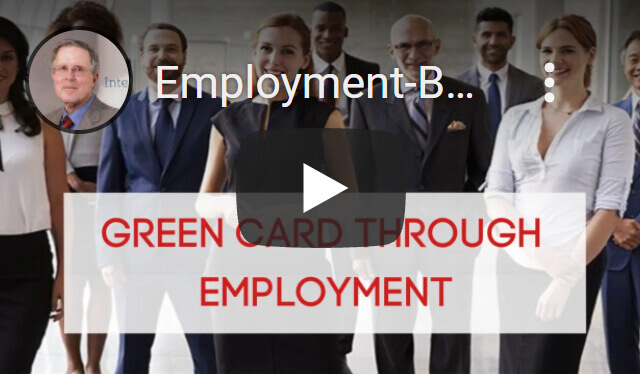 Green Cards through Employment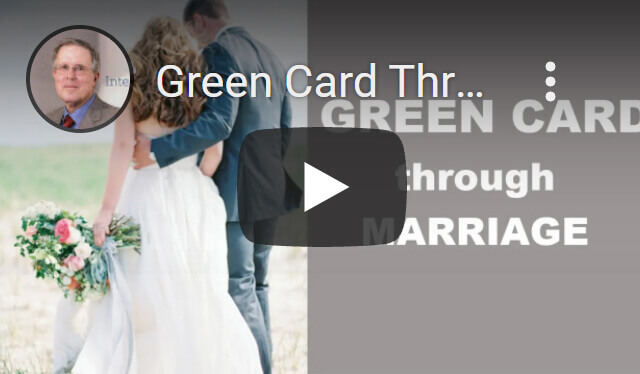 Green Card through Marriage
---
Carl Shusterman
Immigration Attorney Carl Shusterman has 40+ years of experience. He served as an attorney for the U.S. Immigration and Naturalization Service (INS) from 1976 until 1982, when he entered private practice. He has testified as an expert witness before the US Senate Immigration Subcommittee. Carl was featured in SuperLawyers Magazine. Today, he serves as Of Counsel to JR Immigration Law Firm.
---