Avvo.com is an expert-only Q&A forum where people can ask legal
questions of lawyers, for free.  The Q&A forum is backed by an online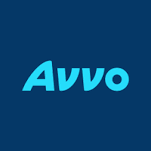 directory of lawyers licensed in the United States. Avvo provides listings to which attorneys can submit their own profiles and histories. The listings may also include client reviews, disciplinary actions, and peer endorsements.
Avvo rates attorneys in various fields, including immigration law, on a ten-point scale with ten being the best.  The website allows people to (1) research legal advice; (2) ask free questions to lawyers; and (3) find attorneys in various specialties and (4) to post reviews of lawyers.
Each attorney's profile, in addition to the overall rating, ranks attorneys according to their (1) experience; (2) industry recognition and (3) professional conduct.  Clients can post reviews of attorneys and other lawyers can post peer endorsements.
In addition, Avvo lists the lawyer's phone number and address, and links to the attorney's website, blog and social media sites.
If the attorney has been disciplined by the State Bar, Avvo will note this.
The lawyer can list his education, work experience, awards, associations that he is a member of, publications, speaking engagements and noteworthy cases that he has won.
Client Reviews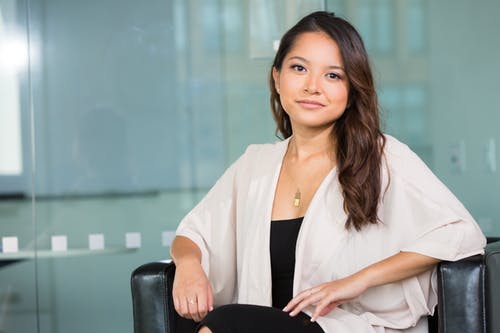 Legal Guru in All Things Immigration
"Mr. Shusterman and his law firm have represented my family and me very successfully. He is not only a legal guru in all things immigration but even more so he is an exceptional human being because he empathizes with his clients and cares that justice is done."
- Maria Davari Knapp, Chicago, Illinois
Read More Reviews
Zoom Consultations Available!
In addition, those attorneys who participate in Avvo's free question and answer forum are awarded points for answering questions, posting legal guides, having the asker mark the answer as "helpful" or as the "best answer" to a particular question.
Avvo Director Conrad Saam says that "Avvo provides three perspectives, three points of view of an attorney – the Avvo Rating, Client Ratings, and Peer Endorsements. We believe more information and more perspectives help consumers make smarter decisions."
I have devoted a lot of time to posting legal guides (280+) and answering questions (44,000+) on Avvo, so much so that my wife refers to herself as a "web widow".  There are a number of attorneys who have point totals of 1,000,000 or more on Avvo.  There are currently 4 attorneys, including Yours Truly, who have over 2,000,000 points.
However, I do not believe that anyone should select an attorney based solely on his or her point totals.  If only it were that simple!
Where the legal forum can be truly helpful is getting simple legal questions answered for free, and allowing consumers to examine the profiles of various attorneys in order to make an informed choice as to the best attorney to handle their legal matter.
Advice – How To Use Avvo
Some people present hugely complex scenarios on the question and answer forum, and expect lawyers to provide an online solution to their case.  This is unrealistic.  It is much better to schedule a legal consultation (in person, by phone or Skype) and allow the attorney to read the most important paperwork in a case before giving advice.  Only if your question is simple like "How many days to I have to appeal a denial of my application?" can you expect the lawyers on Avvo to provide you with an answer online.  I try to limit my answers to a sentence or two, and provide a link to a legal guide where possible, in order to allow the person who asked the question to read more about the subject of their question.
Before choosing an attorney, it is important to spend time scrutinizing his/her profile to see not only their rating (In my opinion, it is way too easy to obtain a 10.0 rating.), but their years of experience, their client reviews and peer endorsements. Also, be sure to read about their legal guides, their successful cases, their publications and their speaking engagements.