Prior to the enactment of the Immigration Act of 1990, the INS recognized the "dual intent" doctrine while the State Department did not.
Generally, the law requires that a nonimmigrant be maintaining a residence abroad which he has no intention of abandoning. When a nonimmigrant has an approved visa petition for lawful permanent residence, how can it be demonstrated that he has no intention of abandoning his residence abroad? Only by invoking the doctrine of dual intent. Simply put, this doctrine provides that although the nonimmigrant at some future date would like to reside permanently in the U.S., at the present time he merely wishes to reside in the U.S. on a temporary basis. Should his temporary stay in the U.S. expire before he attains permanent resident status, he intends to depart the U.S. and reside abroad until he is called for his immigrant visa interview.
Client Reviews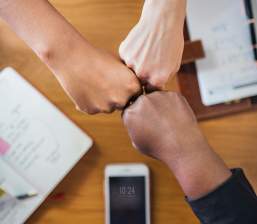 Great Work!
"We are very pleased by the services we get from the Law Offices of Carl Shusterman. Our experience in the past year with all our H1B renewals has been amazing, and we've obtained great results."
- KRG Technologies, Valencia, California
Read More Reviews
Skype Consultations Available!
During the period when the INS recognized the doctrine of dual intent, but the State Department did not, a nonimmigrant with an approved permanent visa petition could easily qualify for an extension or change of status from INS, but be denied a new nonimmigrant visa from the Department of State. This rule resulted in considerable hardship upon nonimmigrants and their employers in the U.S. Lawful nonimmigrants employed in the U.S. were often effectively prohibited from traveling outside of the country until they had achieved permanent residence status.
The Immigration Act of 1990 codified the doctrine of dual intent, but only for H-1A, H-1B and L nonimmigrants.
Over 100 Years of Immigration Experience Working for You
What Can We Help You With - Videos
Green Cards through Employment
Green Card through Marriage
---
Carl Shusterman
Carl Shusterman served as an INS Trial Attorney (1976-82) before opening a firm specializing exclusively in US immigration law. He is a Certified Specialist in Immigration Law who has testified as an expert witness before the US Senate Immigration Subcommittee. Carl was featured in the February 2018 edition of SuperLawyers Magazine.
Rate this page:
---