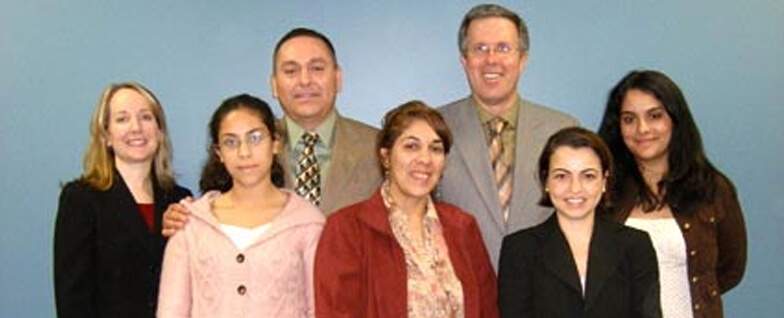 At the Law Offices of Carl Shusterman, we pride ourselves on providing quality representation to each of our clients. Below are a number of client reviews of our attorneys. You can find find additional client reviews on Google, Avvo and a number of other sites listed near the bottom of this page.

---
Outstanding Immigration Attorney
Mr. Shusterman and his team of attorneys are outstanding and clearly some of the best in the field of immigration law, based on our experience. We (my spouse and I) recently got our Green cards approved with Mr. Shusterman's office representing us. After being stuck in the black hole of immigration backlog for many years, we had almost given up hope for any resolution soon, until we got in touch with Mr. Shusterman. He assured us that cross-chargeability would work in our case and that there was light at the end of the tunnel. Throughout the course of our consultations, I came to know Mr. Shusterman as an extremely knowledgeable and experienced attorney. His approach was realistic coupled with optimism. We were given the entire, bigger picture, before focusing on the specifics of our case, which gave us a sound understanding of the whole, and confidence in Mr. Shusterman's ability to pursue our case. I appreciate their office for being approachable, extremely professional and pushing relentlessly for the success of our filing. Personally, I do not feel we could be in better hands, and sometimes regret that we could've easily shaved off at least a year of waiting in the backlog if we had approached them earlier. Can't thank them enough. Highly recommended!
Michael | Portland, OR

---
Best Lawyer
This is the best immigration law firm in my opinion. If you want the best lawyers working on your case, this is the place.
Carl Shusterman provides professional advices on my green card filing. He is very knowledgeable and experienced in the field. From the first conversation, he correctly predicted what to anticipate in my case. His expertise gave me confidence to continue with the firm, immediately after I talked with him.
Ellen Lee helps me during the interview process and advises me on the process followed. She is very supportive and handles the procedure smoothly. She impressed me not only with the professionalism, but also with the art of communication as an outstanding attorney.
This firm is a good professional team with outstanding leadership and talented professionals. I wish that I came to Carl Shusterman's firm earlier for professional assistance. That could have saved tons of sleepless nights and grey hairs. I am glad I did when I was referred by a lawyer friend several years ago.
S.Z. | Long Beach, CA

---
Carl Shusterman is Simply the Best!!
I am a Los Angeles-based news reporter, who hired Carl and his team of attorneys to help me acquire permanent residency in the United States. I was dreading the arduous and bureaucratic process, but Carl and his staff were so professional and efficient, they helped the procedure go very smoothly. Carl has extensive experience both as an INS Prosecutor, and in private practice, which gives him a thorough understanding of the entire immigration process. He is also well-versed in U.S. immigration policy, and keeps up with the latest trends in immigration law. From your first conversation with Carl, you immediately become aware of his integrity and commitment, and moreover, the passion he exudes for his work. Any concern I raised was immediately addressed. Phone calls were answered in a timely manner. Information I requested about the process was promptly forwarded. And there was never a complaint from his staff. They were always courteous and attentive, making me feel that my case was the only one being handled by the firm, when in reality I was likely one of hundreds of clients. That's right, the Law Offices of Carl Shusterman has gained a reputation as the "go-to" firm for immigration cases. Carl believes that immigrants have played a pivotal role in making the United States one of the greatest nations on earth, so he will work to help those he believes will contribute to the greater good of this country. Be warned: Once your case has been settled, you'll likely still continue to hear from Carl. His genuine warmth and kindness make it near impossible not to become his friend. Thank you Carl.
Ann S | Santa Clarita, CA

---
Great EB5 Attorney
Ms.Demirovic is very knowledgeable in EB5 and Business Immigration law. Not only she is a warm and nice person, but she handles cases thoroughly with the help of her staff and the results are amazing. She is highly talented and a very good lawyer. I believe Belma is absolutely the best EB5 and Business Immigration law attorney in the States.
Imani M.

---
Hired for a Direct EB-5 Investment Project
I hired Belma to process our Direct EB-5 Investment Project consisting of 2 investors. She provided clear insight to the EB-5 strategies starting from the proper entity structures to the timeline of the application process to making sure the business plan and PPM's were in line with each other. She showed deep understanding of the issues USCIS had and was able to lead me, the business plan team and the securities attorney through this process and helping us to file in a timely manner. She is also very personable and great to work with, making the long conference calls much more bearable. I would highly recommend her for any EB-5 related work!
Former Client | AVVO Review

---
A Life Changing Law Firm
My family and I were former clients of Mr. Carl Shusterman and I can honestly say that he had a tremendous impact on our lives – a very positive one. Maybe some of you have heard of us, as we were in the newspapers and media sources and it was thanks to Mr. Shusterman and his wonderful paralegals that we were able to overcome many of the obstacles that immigration lay in our path. My name is Diana Cabrera and I am now 17 years old but when my parents filed their case I was about 10 years old. I was truly very young and had to endure many difficult experiences; however, I had complete and utter faith in Mr. Shusterman and his work. He inspired in me the will to fight and to continue and to pursue my dreams. He was a tremendous source of comfort often contacting us to let us know the stage that we were found in. Even when my parents had been denied and they had been told to pack and get out of this country, Mr. Shusterman rushed to find an alternative in order to ensure that my parents could stay. It is important to understand that there are not only a couple of people filing for a permanent resident card, there are millions and so the process can be a lengthy one. However, Mr. Shusterman was with us every step of the way ensuring that everything was filed correctly and on time and even asking for more in order to have more evidence with which to aid our case. For a quick summary of what we had to go through and the time that it took to finalize our case please click on this link: Cabrera Family Wins Right to Remain in U.S. It is understandable that some people wish and have the idea that everything shall be resolved quickly, however this is not true and it takes time to go through the entire process. Overall I can say that Mr. Shusterman and his colleagues were wonderful, supportive, and very dedicated people. Something that my mom shall never forget is that there was not only one attorney working on the case but rather a combination of attorneys all with their special expertise. It is that which distinguishes Mr. Shusterman's firm from the rest and he genuinely cares about his clients; further evidence of his dedication and wonderful service is that if you review our case, during our court meetings there was not only one attorney representing us. In fact there were various and they were all very helpful and warm and loving and caring.
Diana Cabrera | Reno, NV

---
More Client Reviews
What Can We Help You With - Videos
Green Cards Through Employment
Green Cards Through Marriage
Decades of Immigration Experience Working for You
What Can We Help You With - Videos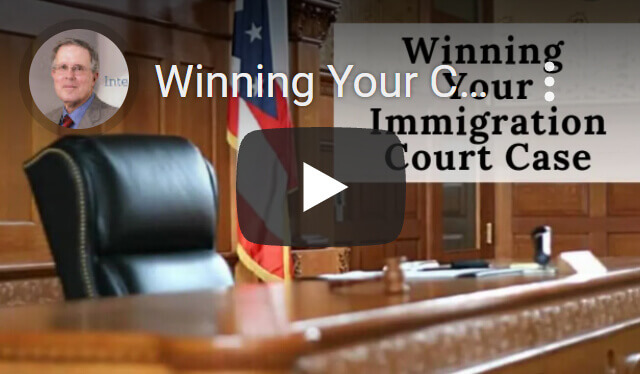 Winning Your Case in Immigration Court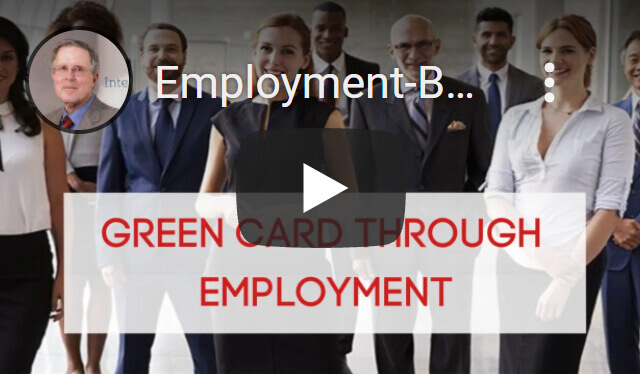 Green Cards through Employment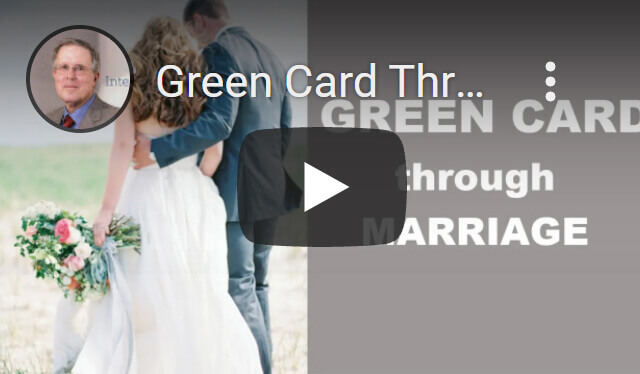 Green Card through Marriage
---
Carl Shusterman
Immigration Attorney Carl Shusterman has 40+ years of experience. He served as an attorney for the U.S. Immigration and Naturalization Service (INS) from 1976 until 1982, when he entered private practice. He has testified as an expert witness before the US Senate Immigration Subcommittee. Carl was featured in SuperLawyers Magazine. Today, he serves as Of Counsel to JR Immigration Law Firm.
---