En 1996,
el Congreso
aprobó una ley que prohíbe a ciertas personas que acomularon un cierto período de "presencia ilegal" en los EE.UU., y que luego se fueron del país, de convertirse en residentes permanentes por un periodo de tiempo a menos que primero haigan obtenenido una exención.
Las personas que acumularon más de 180 días de presencia ilegal despues del 1 de abril de 1997, y luego se fueron del país, no pueden regresar a los EE.UU. durante 3 años. Las personas que acomularon un año o más de presencia ilegal despues del 1 de abril del 1997, y luego se fueron, no pueden regresar a los EE.UU. por 10 años. Las personas que ilegalmente regresan a los EE.UU. sin pedir una exención, deben esperar fuera del país por un período de 10 años antes de que puedan solicitar una exención. La misma regla se aplica a las personas que ilegalmente reingresan a los EE.UU. después de haber sido deportados.
Las personas que cometen fraude o mala representación de materiales están castigados fuera de los EE.UU. por vida a menos que obtengan una dispensa.
La exención se puede obtener mediante la presentación de la forma I-601 ante el USCIS y al demostrar que los padres o esposos ciudadanos o residentes permanentes sufririan "dificultades extremas" al menos que se les concediera a sus familiar una exención.

"Puedo decir honestamente que el Sr. Carl Shusterman y su equipo son probablemente los mejores en el negocio cuando se trata de asuntos de inmigración. El mayor activo de Carl es su experiencia laboral previa como fiscal anterior del INS. Mi familia y yo estábamos a punto de ser deportados de los Estados Unidos. Debido a la experiencia de Carl y su dedicación, no sólo estamos autorizados a permanecer en este país de forma permanente, pero estamos en camino de obtener la ciudadanía … " (Mas testimonios…)
La definición de lo que constituye la "presencia ilegal" es compleja. Así tambien es la determinación de lo que es la "dificultad extrema."
Esperamos que el material vinculado a continuación le ayuden a comprender mejor los conceptos.
Para más información en español, visite nuestra página de internet inmigracion-abogado.com.
Client Reviews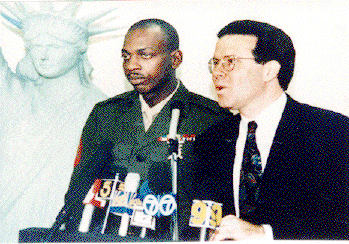 Know Their Job Well And Perform It Flawlessly
"Don't do the mistake we did and try to save few bucks going with nonprofessionals and sole practitioners! It will end up not only costing you much more in the long run, but also putting your status in jeopardy which can have a priceless impact. It is one of the most important steps in your life."
- Sgt. Danny Lightfoot, Los Angeles, California
Read More Reviews
Zoom Consultations Available!
HISTORIAS DE ÉXITO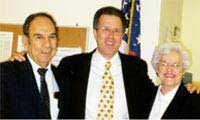 INFORMACIÓN GENERAL
Decades of Immigration Experience Working for You
What Can We Help You With - Videos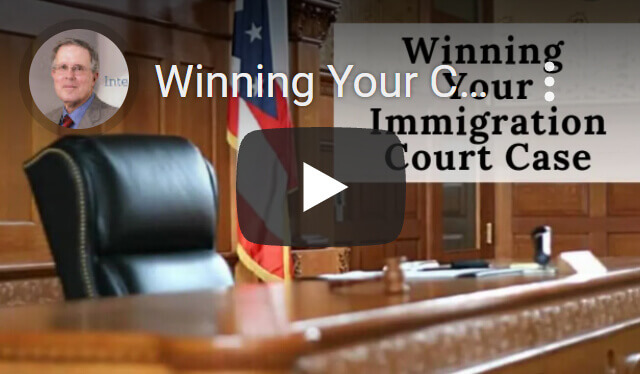 Winning Your Case in Immigration Court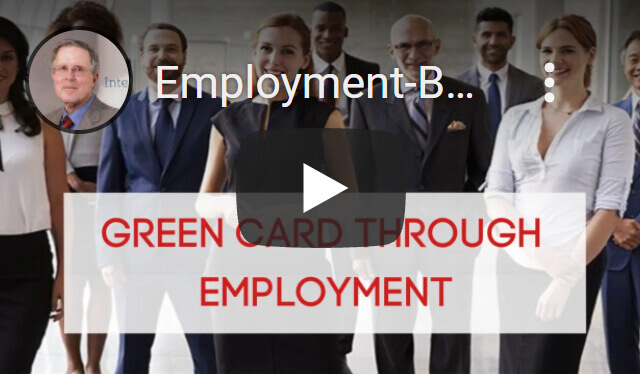 Green Cards through Employment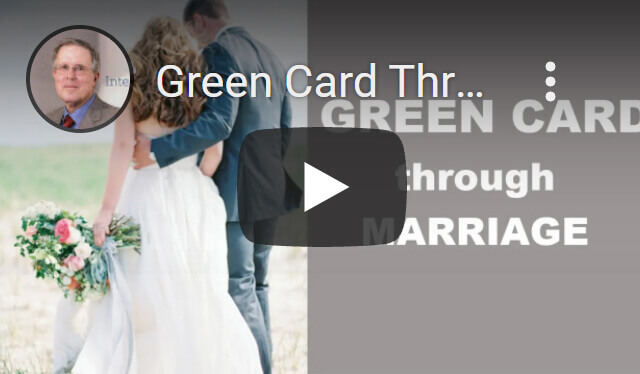 Green Card through Marriage
---
Carl Shusterman
Carl Shusterman served as an INS Trial Attorney (1976-82) before opening a firm specializing exclusively in US immigration law. He is a Certified Specialist in Immigration Law who has testified as an expert witness before the US Senate Immigration Subcommittee. Carl was featured in the February 2018 edition of SuperLawyers Magazine.
---