The following is a government cable explaining that if an intending immigrant has paid 40 quarters of Social Security,  he does not need an affidavit of support (I-864).
R 220118Z FEB 02
FM SECSTATE WASHDC
TO ALL DIPLOMATIC AND CONSULAR POSTS
SPECIAL EMBASSY PROGRAM
AMEMBASSY BELGRADE
AMEMBASSY DUSHANBE
AMEMBASSY KABUL
UNCLAS STATE 034687
VISAS, INFORM CONSULS
E.O. 12958: N/A
TAGS: CVIS, CMGT
SUBJECT: IMMIGRANT VISA PETITIONS: 40 QUARTERS SSA IN LIEU
OF I-864
1. ON MAY 17, 2001, INS ISSUED A MEMO TO THE OFFICE OF
FIELD OPERATIONS ADDRESSING THE 40 QUARTERS QUESTION,
E.G. THE SUBSTITUTION OF SSA COVERAGE FOR THE I-864
AFFADAVIT OF SUPPORT. THE FOLLOWING IS INTENDED TO SERVE
AS GUIDANCE TO POSTS BASED ON THE INS MEMO.
2. THE MEMO APPLIES TO ALIENS SEEKING PERMANENT RESIDENCE
AS IMMEDIATE RELATIVES OR AS FAMILY PREFERENCE IMMIGRANTS
AS WELL AS TO EMPLOYMENT-BASED IMMIGRANTS WHERE A RELATIVE
EITHER FILED THE FORM I-140 OR HAS A SIGNIFICANT OWNERSHIP
INTEREST IN THE FIRM THAT DID FILE THE FORM I-140.
3. THE INS MEMO NOTES THAT, UNDER INA SECTION
213(A)(A)(3)(A), THE REQUIREMENT FOR VISA PETITIONERS TO
PROVIDE THE I-864 AFFIDAVIT OF SUPPORT TERMINATES ONCE THE
SPONSORED ALIEN HAS WORKED, OR CAN BE CREDITED WITH, 40
QUALIFYING QUARTERS OF COVERAGE UNDER TITLE II OF THE
SOCIAL SECURITY ACT. THIS SECTION CORRESPONDS TO 8 CFR
PART 213(A)(2)(E)(1)(I)(B), WHICH STATES THAT [THE
SPONSORS SUPPORT OBLIGATION WITH RESPECT TO A SPONSORED
IMMIGRANT TERMINATES BY OPERATION OF LAW WHEN THE SPONSORED
IMMIGRANT] HAS WORKED, OR CAN BE CREDITED WITH, 40
QUALIFYING QUARTERS OF WORK; PROVIDED, THAT THE SPONSORED
IMMIGRANT IS NOT CREDITED WITH ANY QUARTER BEGINNING AFTER
DECEMBER 31, 1996, DURING WHICH THE SPONSORED IMMIGRANT
RECEIVES ANY FEDERAL MEANS-TESTED PUBLIC BENEFIT.
4. INS THEN ADDRESSES THE ISSUE OF WHETHER THE I-864 IS
STILL REQUIRED IF THE SPONSORED ALIEN HAS ALREADY WORKED,
OR CAN BE CREDITED WITH, THE 40 QUALIFYING QUARTERS OF
COVERAGE. THE INS CONCLUSION, AS STATED IN THE MEMO, IS
THAT THE I-864 IS NOT REPEAT NOT REQUIRED IN SUCH CASES.
5. INA SECTION 213 (A)(A)(3)(B) NOTES THAT, IN DETERMINING
THE NUMBER OF QUARTERS, THE ALIEN SHALL BE CREDITED WITH
(I) ALL OF THE QUALIFYING QUARTERS OF COVERAGE AS DEFINED
UNDER TITLE II OF THE SOCIAL SECURITY ACT WORKED BY A
PARENT OF SUCH ALIEN WHILE THE ALIEN WAS UNDER AGE 18, AND
(II) ALL OF THE QUALIFYING QUARTERS WORKED BY A SPOUSE OF
SUCH ALIEN DURING THEIR MARRIAGE AND THE ALIEN REMAINS
MARRIED TO SUCH SPOUSE OR SUCH SPOUSE IS DECEASED. (NOTE:
TITLE II OF THE SOCIAL SECURITY ACT REFERS TO FEDERAL OLD-
AGE, SURVIVORS, AND DISABILITY INSURANCE BENEFITS.)
6. THE INS MEMO CLARIFIES THAT THE STATUTE DOES NOT REQUIRE
THE PARENT-CHILD RELATIONSHIP TO HAVE EXISTED WHEN THE
PARENT WORKED THE 40 QUARTERS. FOR EXAMPLE, AN ALIEN CAN
CLAIM EVEN THOSE QUARTERS THAT THE PARENT WORKED PRIOR TO
THE ALIENS BIRTH OR ADOPTION. IN THE CASE WHERE THE ALIEN
CLAIMS QUARTERS WORKED BY A SPOUSE, HOWEVER, THE ALIEN MAY
ONLY BE CREDITED FOR THOSE HOURS WORKED DURING THE
MARRIAGE.
7. ACCORDINGLY, CONSULAR POSTS ABROAD PROCESSING PETITIONS
FOR ALIENS SEEKING PERMANENT RESIDENCE SHOULD WAIVE THE I-
864 REQUIREMENT IF THE ALIEN CAN DEMONSTRATE 40 QUARTERS OF
WORK UNDER THE SOCIAL SECURITY ACT AS DESCRIBED IN THIS
CABLE.
8. THE TERM QUARTER MEANS THE THREE-CALENDAR-MONTH PERIOD
ENDING ON MARCH 31, JUNE 30, SEPTEMBER 30, OR DECEMBER 31
OF ANY YEAR. QUARTERS OF COVERAGE ARE OBTAINED BY
WORKING AT A JOB OR AS A SELF-EMPLOYED INDIVIDUAL, EARNING
A SPECIFIED MINIMUM INCOME, AND MAKING SOCIAL SECURITY
PAYMENTS ON IT. QUARTERS ARE CALCULATED BASED ON THE
AMOUNT OF INCOME EARNED DURING THE COURSE OF THE YEAR,
RATHER THAN ACTUAL NUMBER OF DAYS WORKED WITHIN A GIVEN
QUARTER. FOR EXAMPLE, THE REQUISITE MINIMUM INCOME FOR
2001 IS USD 830 PER QUARTER. THUS ANY INDIVIDUAL EARNING
THREE TIMES THIS AMOUNT DURING THE CALENDAR YEAR WOULD BE
CREDITED WITH THREE QUARTERS OF COVERAGE, EVEN IF THE
INDIVIDUAL ACTUALLY WORKED FOR ONLY ONE MONTH.
9. ANY INDIVIDUAL SEEKING TO DEMONSTRATE THE AMOUNT OF
QUARTERS OF COVERAGE HE OR SHE EARNED MAY REQUEST AT ANY
SSA OFFICE A CERTIFIED EARNINGS RECORD, WHICH SHOWS THE
AMOUNT OF QUALIFYING QUARTERS HE OR SHE HAS ACCRUED.
10. IN PROCESSING AN IMMIGRANT VISA FOR A BENEFICIARY
SEEKING TO BENEFIT FROM SSA QUARTERS, CONSULAR POSTS SHOULD
REQUEST A COPY OF THE CERTIFIED EARNINGS STATEMENT, AS WELL
AS A SIGNED STATEMENT FROM THE PERSON WHO EARNED THE
QUARTERS CONTAINING THE FOLLOWING LANGUAGE I [NAME]
CERTIFY UNDER PENALTY OF PERJURY UNDER THE LAWS OF THE
UNITED STATES THAT I DID NOT RECEIVE ANY FEDERAL MEANS-
TESTED BENEFIT, SUCH AS TEMPORARY ASSISTANCE FOR NEEDY
FAMILIES, FOOD STAMPS, MEDICAID, SOCIAL SECURITY INSURANCE,
OR STATE CHILD INSURANCE, DURING ANY OF THE QUARTERS I AM
USING TO QUALIFY THAT WERE EARNED AFTER DECEMBER 31, 1996.
(NOTE: IF THE QUARTERS BEING USED OCCURRED PRIOR TO
DECEMBER 31, 1996, CONSULAR POSTS DO NOT NEED TO REQUIRE
THIS SIGNED STATEMENT.)
11. CONSULAR POSTS SHOULD INCLUDE COPIES OF THESE DOCUMENTS
IN THE BENEFICIARIES IMMIGRANT VISA PACKAGES.
ALTERNATELY, POSTS MAY DOCUMENT THE I-864 EXEMPTION BY
INCLUDING AN OFFICIAL STATEMENT IN THE PACKAGE TO THE
EFFECT THAT NO I-864 IS REQUIRED, AS 40 QUARTERS OF SSA
COVERAGE HAVE BEEN ESTABLISHED, PURSUANT TO THE MAY 17,
2001 INS MEMORANDUM FROM MICHAEL CRONIN, ACTING EAC HQPGM.
12. THE NATIONAL VISA CENTER (NVC) PERFORMS A CLERICAL
REVIEW OF DOCUMENTS, INCLUDING AFFIDAVITS OF SUPPORT, FOR
CERTAIN CONSULAR POSTS. IN THOSE INSTANCES WHERE THE
PETITIONER OR SPONSOR NOTIFIES THE NVC THAT THEY WISH TO
USE THE SSA QUARTERS PROVISION, THE NVC WILL REQUIRE
SUBMISSION OF THE CERTIFIED EARNINGS RECORD AND THE
SIGNED STATEMENT DESCRIBED IN PARAGRAPH 10 BEFORE
QUALIFYING THE CASE FOR FORWARDING TO POST. IF THE
PETITIONER AND SPONSOR DO NOT INDICATE THEY INTEND TO USE
THE SSA QUARTERS PROVISION, NVC WILL CONTINUE TO REQUIRE
THE I-864 AND SUPPORTING DOCUMENTS, INCLUDING THREE YEARS
TAX RETURNS AND W-2S, AND PROOF OF EMPLOYMENT.
13. THE FOLLOWING ARE EXAMPLES OF SPONSORED ALIENS WHO
WOULD BENEFIT FROM THE 40 QUARTERS POLICY:
— AN ALIEN WHO CAME TO THE UNITED STATES AS A STUDENT ON
AN F-1 VISA AND, WHILE WORKING LEGALLY, ACQUIRED 16
QUARTERS OF SSA COVERAGE, FOLLOWED BY 20 QUARTERS OF SSA
COVERAGE WHILE WORKING ON AN H-1B VISA (ALIEN IN SPECIALTY
OCCUPATION PROFESSION), EVENTUALLY FOLLOWED BY 4 QUARTERS
COVERAGE WHILE WORKING AS AN INTRACOMPANY TRANSFERREE ON AN
L-1 VISA.
— AN ALIEN WHO ENTERED THE UNITED STATES ON AN 0-1 VISA
(ALIEN WITH EXTRAORDINARY ABILITY IN SCIENCES, ARTS,
EDUCATION, BUSINESS, OR ATHLETICS), ALONG WITH A SPOUSE WHO
ALSO HELD AN 0-1 VISA, BOTH OF WHOM WORKED FOR FIVE YEARS,
EARNING A TOTAL OF 40 QUARTERS SSA COVERAGE BETWEEN THEM.
— AN ALIEN WHO ENTERED THE UNITED STATES ON AN H-2A
TEMPORARY AGRICULTURAL WORKER VISA AND WORKED LEGALLY FOR
FIVE YEARS, FOLLOWED BY TWO YEARS WORK OUT-OF-STATUS,
FOLLOWED BY ONE YEAR OF LEGAL WORK UNDER TEMPORARY
PROTECTED STATUS, FOLLOWED BY TWO MORE YEARS WORK OUT-OF-
STATUS, MAKING REGULAR SOCIAL SECURITY PAYMENTS EVEN DURING
THOSE PERIODS OF UNAUTHORIZED WORK.
— A FOUR-YEAR OLD ALIEN JUST ADOPTED BY A U.S. CITIZEN
PARENT WHO HAS WORKED AND MADE SOCIAL SECURITY PAYMENTS FOR
TEN OR MORE YEARS IN THE U.S.
14. CA/VO REMINDS INTERVIEWING OFFICERS THAT 9 FAM 40.41
DIRECTS THEM TO CONSIDER THE TOTALITY OF THE ALIEN'S
CIRCUMSTANCES IN DETERMINING WHETHER AN IMMIGRANT VISA
APPLICANT IS LIKELY TO BECOME A PUBLIC CHARGE. THUS, EVEN
IF AN APPLICANT HAS A VALID I-864 OR PROOF OF THE 40
QUARTERS OF SSA COVERAGE, THE INTERVIEWING OFICER SHOULD
BEAR IN MIND THE BIG PICTURE AND CONSIDER ANY OTHER
RELEVANT FACTS THAT WOULD INDICATE THE APPLICANTS
LIKELIHOOD OF BECOMING DEPENDENT ON THE U.S. GOVERNMENT FOR
SUBSISTENCE.
15. THE FULL TEXT OF THE INS MEMO MAY BE FOUND AT THE
FOLLOWING WEBSITE: uscis.gov/GRAPHICS/LAWSREGS/
HANDBOOK/AFDSUPTCCA.PDF.
POWELL
Client Reviews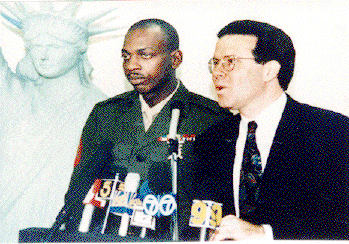 Know Their Job Well And Perform It Flawlessly
"Don't do the mistake we did and try to save few bucks going with nonprofessionals and sole practitioners! It will end up not only costing you much more in the long run, but also putting your status in jeopardy which can have a priceless impact. It is one of the most important steps in your life."
- Sgt. Danny Lightfoot, Los Angeles, California
Read More Reviews
Zoom Consultations Available!
Decades of Immigration Experience Working for You
What Can We Help You With - Videos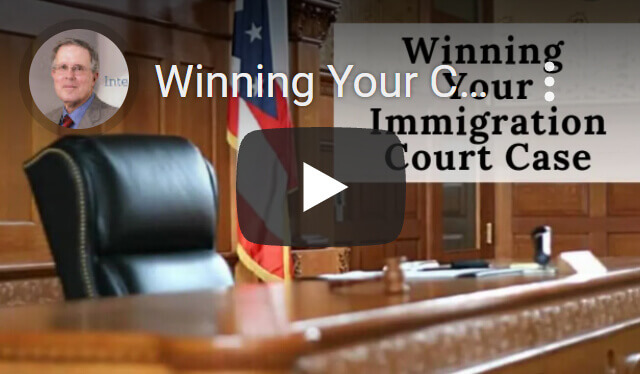 Winning Your Case in Immigration Court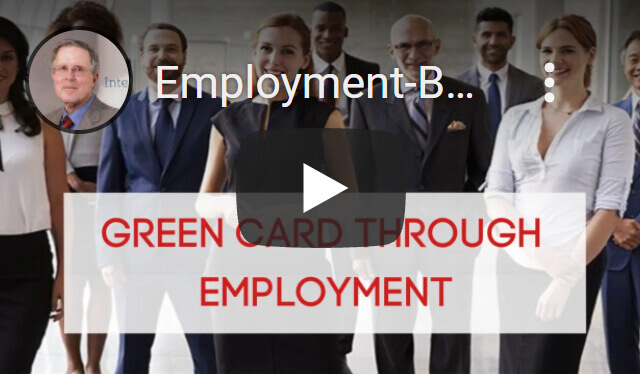 Green Cards through Employment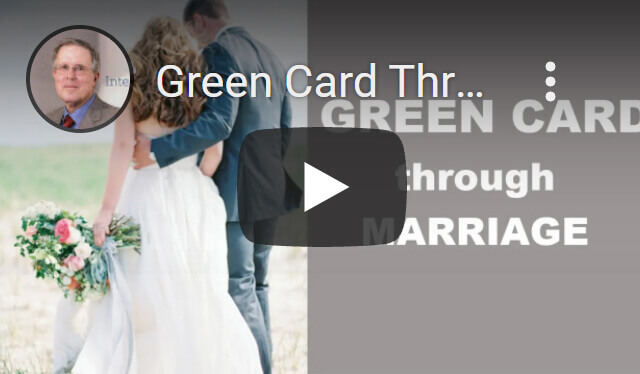 Green Card through Marriage
---
Carl Shusterman
Carl Shusterman served as an INS Trial Attorney (1976-82) before opening a firm specializing exclusively in US immigration law. He is a Certified Specialist in Immigration Law who has testified as an expert witness before the US Senate Immigration Subcommittee. Carl was featured in the February 2018 edition of SuperLawyers Magazine.
---