Related Pages:
Summary of New H-1B and L Bill
USCIS Press Release on H-1B Law
USCIS Press Release on L Law
1. Does this law raise the H-1B cap?
Not directly. The number of H-1B petitions subject to the cap which may be approved during the fiscal year remains at 65,000. However, the law creates another exemption to the cap: foreign-born graduates who have earned masters or higher degrees from U.S. institutes for higher education. As opposed to the other cap-exempt categories, this category is itself capped. It may not exceed 20,000 per year. This exemption becomes effective 90 days after the President signed the bill into law on December 8, 2004.
2. Does the law restore restrictions upon "H-1B dependent" employers?
The law restores the "non-displacement" requirement upon H-1B dependent employers. Generally, an H-1B dependent employer is one whose work force is composed of at least 15% H-1B workers. The non-displacement requirement prevents such employers from displacing U.S. workers with H-1B workers within the period beginning 90 days prior to, or 90 following, a petition for an H-1B worker.
3. Are there changes in the prevailing wage requirement for H-1B workers?
Yes, there are two major changes: (1) The prevailing wage will be 100%, rather than 95%, of the average salary of a U.S. worker in the comparable occupation; and (2) the Labor Department must adjust its wage system from a two-level (inexperienced and experienced) to a four-level wage system.
4. Will the filing fees for petitioning for H-1B workers change?
Yes, in addition to the regular $185 filing fee, a fee to train U.S. workers will be imposed on employers of H-1B workers. This fee will be $1,500 per H-1B worker and will be imposed immediately after President Bush signs the bill into law. Employers with 25 employees or less will pay a fee of $750, rather $1,500. The following employers are exempt from the training fee:
Institutions of higher education and related or affiliated non-profit organizations;
Non-profit and governmental research organizations;
Any employer who is filing for a second extension of stay for an H-1B nonimmigrant;
Primary or secondary education institutions; and
Nonprofit entities which are engaged in "established curriculum-related clinical training of students.
In addition, all employers of H-1B workers will have to pay a $500 anti-fraud fee (starting on March 8, 2005), and if they wish to obtain the approval of an H-1B petition on an expedited basis (within 15 days), they must pay a $1,000 premium processing fee. All in all, the total amount of the government filing fee for an H-1B worker could exceed $3,000.
5. What changes does the law make in the L category?
Generally, the law prevents employers of L-1B (specialized knowledge) workers from employing these workers "primarily" at the work site of a third party employer and not under the direct control of the petitioning employer. In other words, the law seeks to prevent "job shops" from using the L-1B category. However, if a job shop applies to extend the status of an L-1B worker before the law is enacted, it may continue to employ him primarily at at the work site of a third party.
Also, the law provides that in the case of a blanket L petition, the worker must be employed by the same employer, or a commonly-controlled company, for a minimum of one year, rather than six months, during the past three years. This section of the law applies only to "initial" petitions filed after the effective date of the law (180 days after enactment). Therefore, once a person is granted L-1 status, he may be granted extensions of his stay even after the law becomes effective.
All employers of workers in L status are required to pay a $500 anti-fraud fee for petitions filed or visas under a blanket L which are applied for after the bill is signed into law.
6. When does the $500 anti-fraud fee for employers of H-1B and L-1 workers go into effect?
The anti-fraud fee will become effective on March 8, 2005. The fee will apply to employers filing either an initial petition for an H-1B or L visa or for a change of status petition. The fraud fee will also be charged for an alien filing a visa application abroad for an L blanket petition. The fee will be imposed only on principal aliens.
The money collected will be deposited in the "H-1B and L Fraud Prevention and Detection Account" and divided equally among DOS, DHS and DOL.
7. Will the new law provide the Labor Department with increased enforcement authority?
Yes. The law grants DOL substantial new enforcement powers which take effect as if the law were enacted on October 1, 2003. For example, the DOL may initiate an investigation without receiving a complaint if it believes that "reasonable cause" exists that an employer is not in compliance with the Labor Condition Application.
An investigation by DOL may last for 60 days, and if there is evidence of a violation, DOL shall provide the employer with notice of the determination and an opportunity for a hearing. The hearing must take place within 120 days of the determination and a finding must be made within 120 days of the hearing.
An employer is deemed to have complied with the law, notwithstanding a technical or procedural failure to meet such requirements, if there was a good faith attempt to comply with the requirements. This good faith clause shall not apply if DOL has explained the basis of the failure or if the employer has been given time to correct the failure and has failed to do so.
An employer will not be assessed fines or penalties for failure to pay the prevailing wage if he can establish that the manner in which the prevailing wage was calculated was consistent with recognized industry standards and practices.
Client Reviews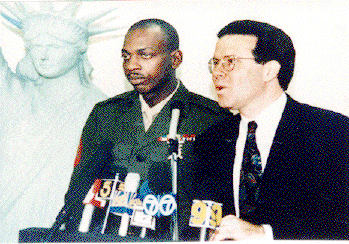 Know Their Job Well And Perform It Flawlessly
"Don't do the mistake we did and try to save few bucks going with nonprofessionals and sole practitioners! It will end up not only costing you much more in the long run, but also putting your status in jeopardy which can have a priceless impact. It is one of the most important steps in your life."
- Sgt. Danny Lightfoot, Los Angeles, California
Read More Reviews
Zoom Consultations Available!
Decades of Immigration Experience Working for You
What Can We Help You With - Videos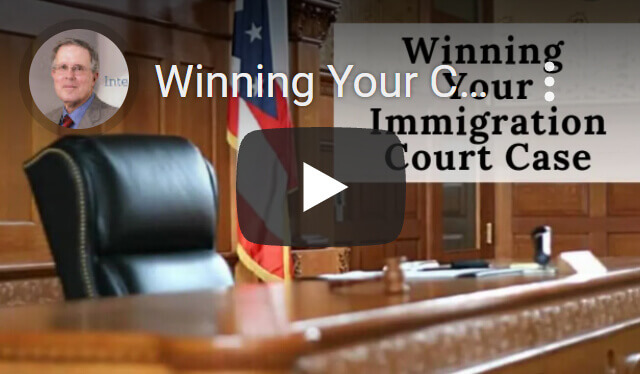 Winning Your Case in Immigration Court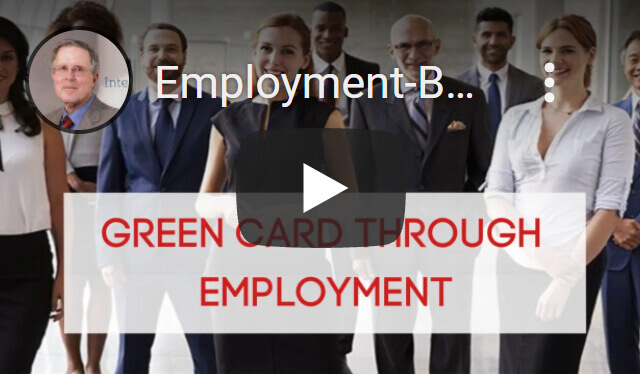 Green Cards through Employment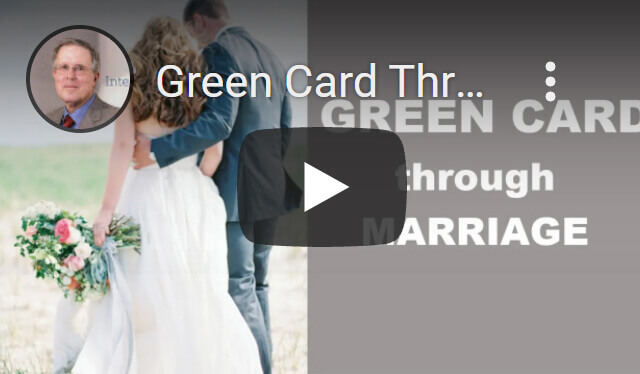 Green Card through Marriage
---
Carl Shusterman
Carl Shusterman served as an INS Trial Attorney (1976-82) before opening a firm specializing exclusively in US immigration law. He is a Certified Specialist in Immigration Law who has testified as an expert witness before the US Senate Immigration Subcommittee. Carl was featured in the February 2018 edition of SuperLawyers Magazine.
---