The correct answers for the H-1B Visas IQ test are:
Registered Nurse
Section 214(i) (1) (B) of the Immigration and Nationality Act (INA) includes in the definition of "specialty occupation" that the occupation must require the "attainment of a bachelor's or higher degree in the specific specialty (or its equivalent) as a minimum for entry into the occupation in theUnited States." H-1B status is only available to persons with a job offer in a specialty occupation (e.g., most business and computer professionals, scientists, engineers, architects, physicians, dentists, psychologists, attorneys, physical and occupational therapists, medical technologists, etc.).H-1B status generally is not available to RNs because most employers require only a two-year degree for American RNs.  Therefore, most RNs cannot qualify for H-1B status even if they are in possession of a Bachelor of Science in Nursing (BSN) degree.  Furthermore, no state requires that a nurse possess a four-year degree in order to obtain an RN license.However, some nurses may qualify for H-1B status if their employer can establish that (a) a bachelor's or higher degree (or its equivalent) is normally a minimum requirement for the job; (b) the degree requirement is common to the industry for a parallel nursing position;  (c) the employer  normally requires bachelor's degree or its equivalent; or (d)  the nature of the position's duties is so specialized and complex that the knowledge required to perform the duties is usually associated with the attainment of  a bachelor's degree or higher degree or its equivalent.  RNs who would typically be eligible for H-1B status include Nurse Practitioners, CRNAs and some Nurse Managers.  In 2002, the INS issued a memorandum explaining which nurses are qualified for H-1B status.  You can access this memo from our Registered Nurse page.
85,000
H-1Bs are capped at 85,000 per fiscal year. 65,000 H-1Bs are available in the general category (6,800 of which are reserved for persons born in Chile and Singapore). The other 20,000 H-1Bs are reserved for persons who have earned a master's or higher degree from a U.S. institution of higher education.
All of the above
Sections 214(g) (5) (A) and (B) of the INA exempt certain entities and/ or foreign nationals from the H-1B cap. Any foreign national who is employed (or has received an offer of employment) at an institution of higher education, or a related or affiliated nonprofit entity or is employed (or has received an offer of employment) at a nonprofit research organization or a government research organization will not be counted against the numerical cap, and his employer can submit an H-1B petition on his behalf at any time.
Physicians who get J waivers sponsored by IGAs
Section 212(e) of the INA provides that J medical residents and fellows are subject to a requirement that they must return to their home countries for two years after they complete their training in the U.S prior to obtaining H or L visas or obtaining permanent resident status. An exception is made for those physicians who obtain "J waivers".  If a physician obtains a J waiver through the sponsorship of an "interested government agency" (IGA), he or she is NOT subject to the H-1B cap. For more information, see our "J Waivers for Physicians" page.
Those with pending I-140s and I-485s
Section 106 contains special provisions requiring the USCIS to grant extensions, in one-year increments, past the six-year maximum, in cases of lengthy adjudications. This section only applies to (1) H-1B workers, (2) who are the beneficiaries of EB visa petitions or who have submitted applications for adjustment of status (1-485), and only if (3) 365 days or more have elapsed since (a) the filing of an application for a labor certification on their behalf or (b) the filing of an EB visa petition (form I-140) on their behalf.
If your I-485 is denied, you may be able to reapply
You may choose not to extend your H-1B status once your application for adjustment of status (Form I-485) is submitted to the USCIS. This strategy is fraught with risk since submitting form I-485 does not grant a "status" to the applicant according to the USCIS. The agency classifies the period of time that a person works in the U.S. using an Employment Authorization Document (EAD) as merely "a period of stay authorized by the DHS Secretary".Therefore, if you have no underlying nonimmigrant status and your I-485 is denied for any reason, the USCIS will be bar you from submitting another application for adjustment of status.  Please note that section 245(k) of the Immigration and Nationality Act permits persons who have not been out of "status" or engaged in unauthorized employment for 180 or more since their most recent "admission" to the U.S.to apply (or reapply) for adjustment of status.However, unless you wish to challenge USCIS' interpretation of the word "status" in section 245(k) in either Immigration Court or Federal Court, it is safer to maintain your nonimmigrant status until you adjust your status to lawful permanent resident.

Of course, if you did not read this until that USCIS already denied your I-485, or perhaps you resubmitted your I-485 and the agency denied your right to do so under what we regard as their "flawed" interpretation of section 245(k), you may wish to challenge the agency's reading of the statute.

Please read Ask Mr. Shusterman – Resubmitting an I-485 Under Section 245(k).
Apply for concurrent employment with either type of employer
USCIS has clarified that pursuant to the provisions of INA §214(g) (6), they do not require that an alien who is cap-exempt be counted towards the cap if they accept concurrent employment with a non-exempt employer. For more information, read the USCIS memo on this subject.
Apply for extensions of status until your I-485 is adjudicated
Under AC-21, your H-1B status may be extended beyond 6 years if 365 days or more have elapsed since the filing of a labor certification or an I-140 petition. If your I-140 is approved but you are unable to be granted green card status as a result of a backlog in your preference category, you may be eligible for a 3 year H-1B extension. Please see the USCIS memo.
University
Even if you are not directly employed by a university, but are employed by a third party, as long as you perform job duties "at" a university, you are entitled to an exemption from the H-1B numerical cap. USCIS issued a memo clarifying this issue on June 06, 2006. Further details can be obtained at our H-1B page.
There was no annual cap
That's right! Until 1990, there was no cap on the number of H-1 visas as they were called then. The 1990 immigration law, at section 214(g) (1) (A), Immigration and Nationality Act, imposed the first numerical cap on H-1B's, 65,000 per fiscal year.  In 1998, the cap was raised to 115,000 and in 2001; it was again raised to 195,000. In 2003, it reverted back to 65,000 and in 2004, additional 20,000 visa numbers were added to accommodate beneficiaries who had completed a masters or another higher degree from a U.S. university.
Client Reviews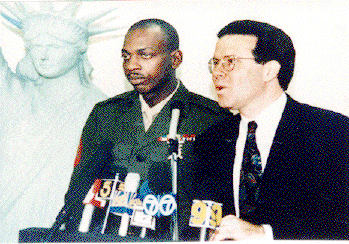 Know Their Job Well And Perform It Flawlessly
"Don't do the mistake we did and try to save few bucks going with nonprofessionals and sole practitioners! It will end up not only costing you much more in the long run, but also putting your status in jeopardy which can have a priceless impact. It is one of the most important steps in your life."
- Sgt. Danny Lightfoot, Los Angeles, California
Read More Reviews
Zoom Consultations Available!
Decades of Immigration Experience Working for You
What Can We Help You With - Videos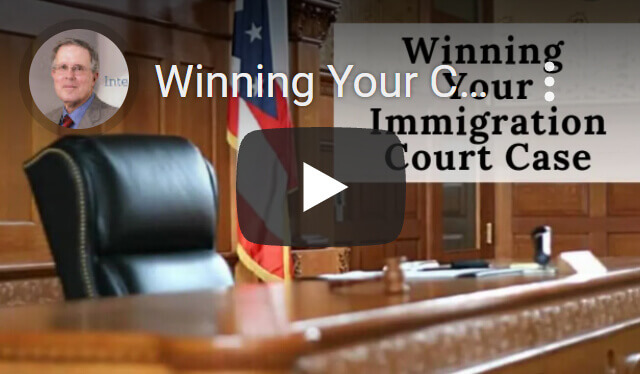 Winning Your Case in Immigration Court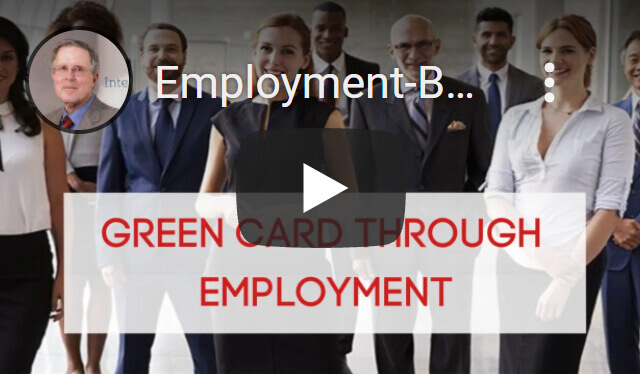 Green Cards through Employment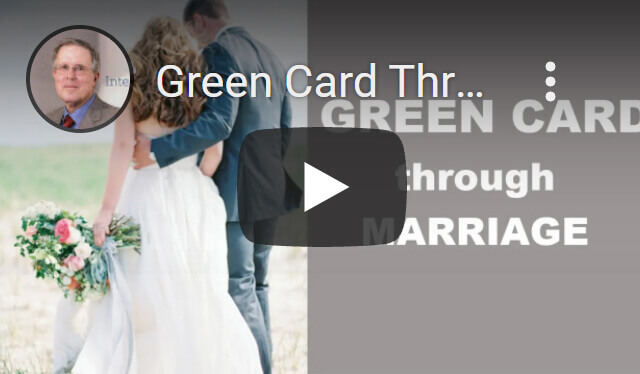 Green Card through Marriage
---
Carl Shusterman
Carl Shusterman served as an INS Trial Attorney (1976-82) before opening a firm specializing exclusively in US immigration law. He is a Certified Specialist in Immigration Law who has testified as an expert witness before the US Senate Immigration Subcommittee. Carl was featured in the February 2018 edition of SuperLawyers Magazine.
---