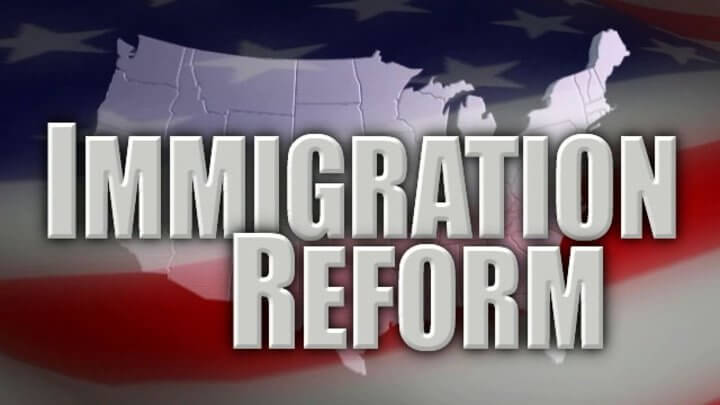 Both the Senate and the House have passed competing versions of new immigration legislation. Fortunately, both deleted major portions of the bills which would have curtailed most family and employment-based immigration. However, other significant sections remain in the bills which would cripple legal immigration. Just when you thought that you might qualify for a green card, Congress is making it more difficult to do so. Both the Senate and House bills contain what are known as "entitlement bars". These prohibit anyone who has been residing without papers in the U.S. for a certain period of time from obtaining permanent residence or even a temporary visa until they remain outside the U.S. for many years.
The House Bill
The House bill (H.R. 2202), which was passed on March 21, 1996, would impose an entitlement bar on anyone who remains in the U.S. for an aggregate of 12 months after the effective date of the law. If they overstay their visas, violate their status (e.g., by working without authorization) or enter without inspection, they would be barred from obtaining any immigration benefits until they remained outside of the U.S. for a minimum of ten years.
Are there any exceptions? Fortunately, there are a few. The ten-year bar may be waived for persons married to U.S. citizens and permanent residents. Also, persons who are issued work cards (also known as "Employment Authorization Documents") by INS are not considered to be residing illegally in the U.S.
As if a ten-year bar were not punitive enough, the House bill establishes a permanent bar for anyone who re-enters the U.S. after being excluded or deported for "intentionally enter(ing) (the U.S.) illegally". Up to 80% of those in deportation proceedings entered the U.S. without inspection. The Attorney General would be given authority to grant exceptions or "waivers" of the permanent bar in meritorious cases.
The Senate Bill
The Senate Bill (S. 1664), which passed on May 2, 1996, also creates a new ten-year bar on permanent resident status for anyone who enters the U.S. without inspection or who overstays a temporary visa for 12 months. There are a few limited exceptions, but the Senate bill goes further than the House bill by applying the bar retroactively.
The Senate bill also imposes a three-year bar to temporary or permanent admission for anyone who remains in the U.S. for more than 60 days after their visa has expired. The length of the bar increases to five years for those who fail to appear for their deportation hearings. The legislation provides for, but does not define, a waiver of the the bar "for good cause".
What Should You Do?
First, remember that these bills are not yet law. The two versions were melded into one by a House-Senate Conference Committee in September 1996. There is still time to write to your Member of Congress and tell them of your plight. Congress may see fit to create additional waivers of the entitlement bar, particularly for employment-based immigrants.
However, since some type of entitlement bar is likely to approved by the Conference Committee, you must, if you are out-of-legal-status, move quickly to apply for a green card or a temporary working status before the law takes effect.
Client Reviews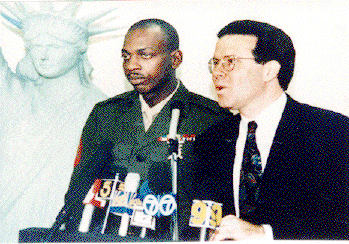 Know Their Job Well And Perform It Flawlessly
"Don't do the mistake we did and try to save few bucks going with nonprofessionals and sole practitioners! It will end up not only costing you much more in the long run, but also putting your status in jeopardy which can have a priceless impact. It is one of the most important steps in your life."
- Sgt. Danny Lightfoot, Los Angeles, California
Read More Reviews
Zoom Consultations Available!
Decades of Immigration Experience Working for You
What Can We Help You With - Videos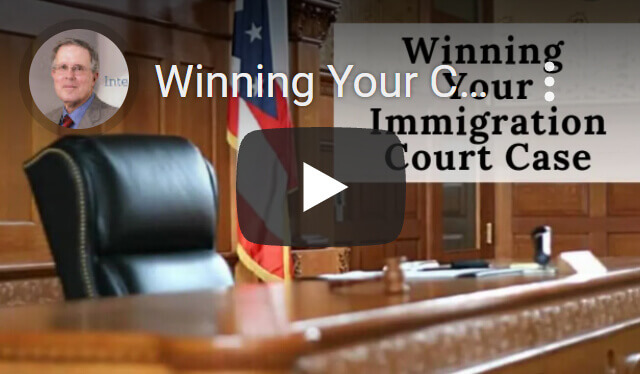 Winning Your Case in Immigration Court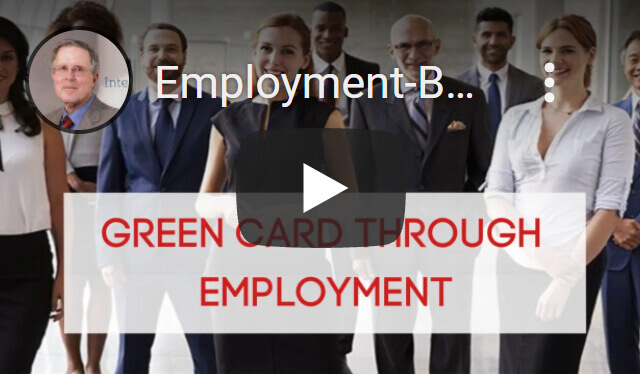 Green Cards through Employment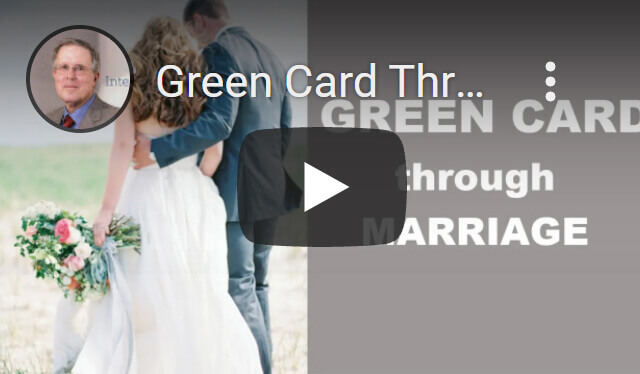 Green Card through Marriage
---
Carl Shusterman
Immigration Attorney Carl Shusterman has 40+ years of experience. He served as an attorney for the U.S. Immigration and Naturalization Service (INS) from 1976 until 1982, when he entered private practice. He has testified as an expert witness before the US Senate Immigration Subcommittee. Carl was featured in SuperLawyers Magazine. Today, he serves as Of Counsel to JR Immigration Law Firm.
---