Esta página explica cómo obtener ciudadanía en los Estados Unidos. Por lo general, sólo los residentes permanentes legales pueden solicitar la naturalización, aunque hay ciertas excepciones limitadas a esta regla.
Ofrecemos videos, artículos, y enlaces que explican quién es elegible para la naturalización, así como los procedimientos de solicitud, incluyendo una historia en línea, auto-corrección y el examen del gobierno.
Nuestros abogados han ayudado a miles de personas  a pasar por el proceso de naturalización con éxito. Ciudadanos de EE.UU. pueden patrocinar a sus esposos, padres, hijos e hijas, así como hermanos y hermanas para la residencia permanente en los EE.UU.
Algunas personas pueden obtener la ciudadanía de los EE.UU. en el nacimiento, o mientras son menores de edad, a través de sus padres ciudadanos de los EE.UU. o abuelos. Esto se conoce como la adquisición de ciudadanía de los EE.UU. a través de la adquisición o derivación. Hemos publicado las cuatro cartas de ciudadanía del gobierno en nuestro sitio web.
También es posible que su naturalización  sea revocada. Por último, tenemos enlaces con artículos sobre quién es elegible para ser un "doble" ciudadano, un ciudadano de más de un país.

"Me gustaría agradecer al equipo de la Oficina de Carl Shusterman, quien se encargó de mi solicitud de naturalización.  Todo salio bien y muy rápido! Muy eficiente y profesional…"(Mas testimonios…)
Client Reviews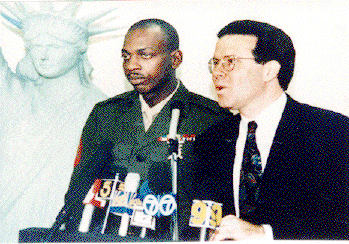 Know Their Job Well And Perform It Flawlessly
"Don't do the mistake we did and try to save few bucks going with nonprofessionals and sole practitioners! It will end up not only costing you much more in the long run, but also putting your status in jeopardy which can have a priceless impact. It is one of the most important steps in your life."
- Sgt. Danny Lightfoot, Los Angeles, California
Read More Reviews
Zoom Consultations Available!
Esta pagina esta dividida en los siguientes subtemas:
Para más información en español, visite nuestra página de internet inmigracion-abogado.com.
NATURALIZACIÓN: INFORMACIÓN GENERAL

HISTORIAS DE ÉXITO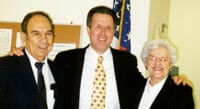 VIDEOS: CÓMO SER UN CIUDADANO ESTADOUNIDENSE
VIDEOS: CÓMO CONVERTIRSE EN UN CIUDADANO ESTADOUNIDENSE (Parte 1 & 2)
http://www.youtube.com/watch?v=3FAFC1JgAO0
NATURALIZACIÓN ACELERADO A TRAVÉS DEL SERVICIO MILITAR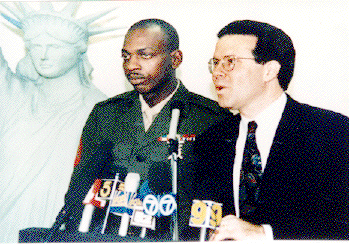 OBTENCIÓN DE LA CIUDADANÍA A TRAVÉS DE LOS PADRES/ABUELOS
El gobierno no debe deportar a ciudadanos de los EE.UU., pero a veces lo hace. ¿Sorprendido? No tendría que hacerlo. No es siempre fácil determinar si alguien es un ciudadano de los EE.UU. ¿Nació usted en los EE.UU. (incluyendo Puerto Rico, Islas Vírgenes de EE.UU., Guam, etc)? Si los fue, entonces usted es probablemente un ciudadano de los EE.UU. ¿Se naturalizo en los Estados Unidos? Eso también es fácil. Usted es un ciudadano de los EE.UU.
Pero que pasa si usted nacio en el extranjero de padres ciudadanos americanos. Probablemente usted es un ciudadano de EE.UU., pero para esto hay que tener papeles que lo demuestren. ¿Pero que tal si usted nació en el extranjero y sólo uno de sus padres era ciudadano de los EE.UU. en ese momento? Esto es un poco complicado. ¿Cómo se determina que usted ha "adquirido" ciudadanía de EE.UU. desde su nacimiento a través de uno de los padres, o si obtuvo ciudadanía "derivada" de EE.UU. como un menor de edad a través de su padre (s)? Afortunadamente, si usted está dispuesto a pasar algún tiempo investigando estos temas, usted puede ahorrar mucho dinero en honorarios de abogados. A continuación hay cuatro cartas que los abogados utilizan para ayudarles en estos casos. Estas cartas han sido difíciles de encontrar en la página web de USCIS, pero las replicamos aquí, así que usted los puede utilizar para iniciar su investigación.
GRAFICO DE NACIONALIDAD
CIUDADANÍA PARA LOS NIÑOS
EN LAS NOTICIAS
OTROS RECURSOS PARA LA  CIUDADANÍA
Decades of Immigration Experience Working for You
What Can We Help You With - Videos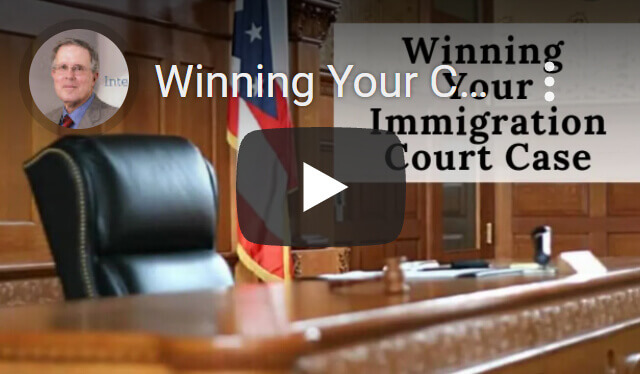 Winning Your Case in Immigration Court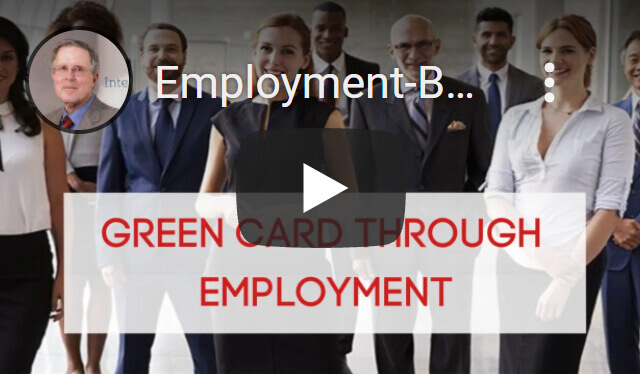 Green Cards through Employment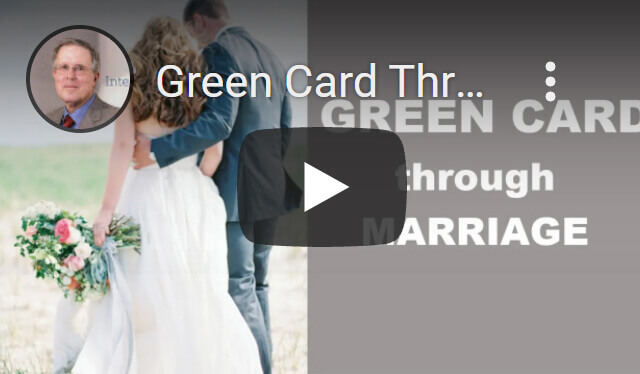 Green Card through Marriage
---
Carl Shusterman
Carl Shusterman served as an INS Trial Attorney (1976-82) before opening a firm specializing exclusively in US immigration law. He is a Certified Specialist in Immigration Law who has testified as an expert witness before the US Senate Immigration Subcommittee. Carl was featured in the February 2018 edition of SuperLawyers Magazine.
---