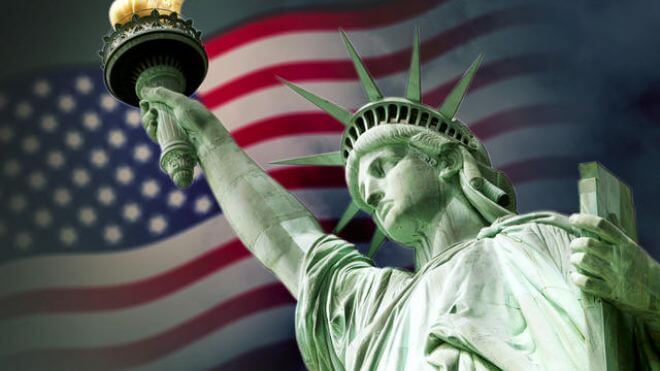 We link to USCIS forms from this page. Simply scroll down the table below to find the form that you need and click the form number to connect to the USCIS website. You can download the latest version of the form for free.
Client Reviews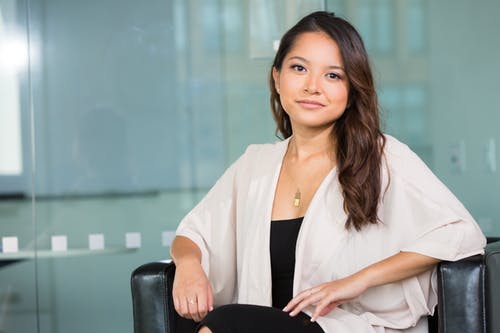 Legal Guru in All Things Immigration
"Mr. Shusterman and his law firm have represented my family and me very successfully. He is not only a legal guru in all things immigration but even more so he is an exceptional human being because he empathizes with his clients and cares that justice is done."
- Maria Davari Knapp, Chicago, Illinois
Read More Reviews
Skype Consultations Available!
| Form | Description |
| --- | --- |
| USCIS Forms | USCIS Forms List |
| AR-11 | Change of Address |
| AR-11SR | Change of Address – Special Registration |
| G-28 | Notice of Entry of Appearance as Attorney or Representative |
| G-325 | Biographic Information |
| G-325A | Biographic Information |
| G-325B | Biographic Information |
| G-325C | Biographic Information |
| G-639 | Freedom of Information/Privacy Act Request |
| G-845 | Verification Request (Non-SAVE Agencies) |
| G-845S | Document Verification Request (SAVE Agencies) |
| I-9 | Employment Eligibility Verification |
| I-68 | Canadian Border Boat Landing Permit |
| I-90 | Application to Replace Alien Registration Card |
| I-102 | Application for Nonimmigrant Arrival-Departure Document |
| I-129 | Petition for Nonimmigrant Worker |
| I-129F | Petition for Alien Fiance(e) |
| I-129S | Nonimmigrant Petition Based on Blanket L Petition |
| I-130 | Petition for Alien Relative |
| I-131 | Application for Travel Document |
| I-134 | Affidavit of Support |
| I-140 | Immigrant Petition for Alien Worker |
| I-191 | Application for Permission to Return to an Unrelinquished Domicile |
| I-192 | Application for Advance Permission to Enter as Nonimmigrant |
| I-193 | Application for Waiver of Passport and/or Visa |
| I-212 | Application for Permission to Reapply for Admission into the United States After Deportation or Removal |
| I-246 | Application for Stay of Deportation or Removal |
| I-290B | Notice of Appeal to Administrative Appeals Unit |
| I-352 | Immigration Bond |
| I-360 | Petition for Amerasian, Widow or Special Immigrant |
| I-361 | Affidavit for Financial Report and Intent to Petition for Legal Custody |
| I-395 | Affidavit in Lieu of Lost Receipt of U.S. INS for Collateral Accepted as Security |
| I-408 | Application to Pay Off or Discharge Alien Crew |
| I-485 | Application For Adjustment of Status to Permanent Resident |
| I-485 Supp. A | Application For Adjustment of Status (Supplement A) |
| I-485 Supp. B | Form I-485 Instructions (NACARA) |
| I-485 Supp. C | Instructions to Supplement C to Form I-485 (HRIFA) |
| I-508 | Waiver of Rights, Privileges, Exemptions and Immunities (Under Section 247(b) of the INA) |
| I-526 | Immigrant Petition by Alien Enterpreneur |
| I-539 | Application to Extend/Change Nonimmigrant Status |
| I-539 Supp A | Additional Instructions for V Visa |
| I-566 | Inter-Agency Record of Individual Requesting Inter-Agency Record of Individual Requesting Change/Adjustment to or from A or G Status |
| I-589 | Request for Asylum |
| I-600 | Petition to Classify Orphan as Immediate Relative |
| I-600A | Application for Advance Processing of Orphan Petition |
| I-601 | Application for Waiver of Grounds of Excludability |
| I-602 | Application by Refugee for Waiver of Grounds of Excludability |
| I-612 | Application for Waiver Foreign Residency Requirement Under Section 212(e),INA |
| I-643 | Health and Human Services Statistical Data for Refugee/Asylee Adjusting Status |
| I-687 | Application for Status as a Temporary Resident under Section 245A of the Immigration and Nationality Act |
| I-690 | Application for Waiver of Grounds of Excludability Under Sections 245A or 210, INA |
| I-693 | Medical Examination of Aliens Seeking Adjustment of Status |
| I-694 | Notice of Appeal of Decision under Sections 245A or 210, INA |
| I-698 | Application To Adjust Status From Temporary to Permanent Resident Under Section 245A of Public Law 99-603 |
| I-730 | Refugee/Asylee Relative Petition |
| I-751 | Petition to Remove the Conditions on Residence |
| I-765 | Application for Employment Authorization |
| I-765D | Haitian Deferred Enforced Departure |
| I-817 | Application for Voluntary Departure Under the Family Unity Program |
| I-821 | Application for Temporary Protected Status |
| I-823 | Application – Inspections Facility Program |
| I-824 | Application for Action on Approved Application or Petition |
| I-829 | Petition by Entrepreneur to Remove Conditions |
| I-864EZ | Affidavit of Support (EZ Form) |
| I-864 | Affidavit of Support |
| I-864A | Affidavit of Support Contract Between Sponsor and Household Member |
| I-864W | Intending Immigrant's Affidavit of Support Exemption |
| I-865 | Sponsor's Notice of Change of Address |
| I-866 | Application Checkpoint Pre-Enrolled Access Lane |
| I-876 | Election Form to Participate in Employment Eligibility Confirmation Pilot Programs |
| I-881 | NACARA – Suspension of Deportation or Application for Special Rule Cancellation of Removal |
| I-905 | Application for Authorization to Issue Certification for Health Care Workers |
| I-907 | Request For Premium Processing Service |
| I-914 | Application For T Nonimmigrant Status |
What Can We Help You With - Videos
Green Cards Through Employment
Green Cards Through Marriage