Nuestro sitio web contiene docenas de artículos y videos que explican cómo puede calificar para la residencia permanente en los Estados Unidos y cómo funciona el proceso.
Cada año, más de 1 millón de personas obtienen tarjetas verdes para vivir en los Estados Unidos. Para los inmigrantes basados en familia, la cuota anual es de 226,000. Son 140,000 para los inmigrantes basados en empleo y 55,000 para la lotería de visas. Debido a estas cuotas anuales y al límite del 7% por país, actualmente hay más de 4 millones de personas esperando en la fila para obtener tarjetas verdes.
¿Cuándo se volverá actual su fecha de prioridad? Consulte nuestra página de Predicciones del Boletín de Visas.
Sin embargo, no hay cuota para los familiares inmediatos de ciudadanos estadounidenses (cónyuges, padres e hijos).
Obtener la residencia permanente le permite vivir y trabajar en los Estados Unidos por el resto de su vida, siempre y cuando no abandone su residencia al permanecer fuera de los EE. UU. durante demasiado tiempo o participe en conductas que lo hagan sujeto a deportación. Después de un cierto número de años después de obtener la residencia permanente, puede solicitar la naturalización y convertirse en ciudadano estadounidense.
Puede mantenerse actualizado con las últimas leyes y procedimientos de inmigración suscribiéndose a nuestro Boletín de correo electrónico gratuito.
Ajuste de estatus
La mayoría de las personas que residen en los EE. UU. son elegibles para ajustar su estatus a la residencia permanente sin salir de los EE. UU. Sin embargo, si ha violado su estatus migratorio legal, puede ser elegible para ajustar su estatus solo si: (1) Es un "familiar inmediato" de un ciudadano estadounidense (padre, cónyuge o hijo); (2) Califica para los beneficios según la sección 245 (i) de la ley y paga una multa adecuada; (3) Califica bajo la sección 245 (k) de la ley como un inmigrante basado en empleo; o (4) Califica bajo la sección 209 si es solicitante de asilo o refugiado.
Client Reviews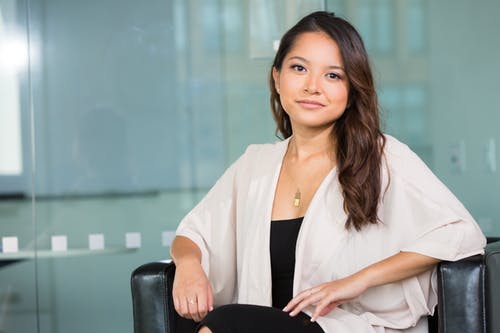 Gurú legal en todo lo relacionado con la inmigración
"El Sr. Shusterman y su firma de abogados han representado a mi familia y a mí con mucho éxito. No es solo un gurú legal en todo lo relacionado con la inmigración, sino que además es un ser humano excepcional porque se identifica con sus clientes y se preocupa de que se haga justicia."
- Maria Davari Knapp, Chicago, Illinois
Read More Reviews
Zoom Consultations Available!
Procesamiento consular
Los enlaces en esta página describen el proceso para obtener una visa de inmigrante en el extranjero si reside en un país extranjero o no desea ajustar su estatus en los EE. UU. Sin embargo, si no es elegible para ajustar su estatus a residente permanente en los EE. UU., asegúrese de leer cuidadosamente nuestra sección titulada Prohibiciones y exenciones de presencia ilegal antes de decidir si intentar obtener una visa de inmigrante en el extranjero.
Cómo obtener una Tarjeta Verde se divide en los siguientes subtemas:
Páginas relacionadas:
INFORMACIÓN GENERAL
CATEGORÍAS ESPECIALES DE INMIGRANTES
HISTORIAS DE ÉXITO – TARJETA DE RESIDENCIA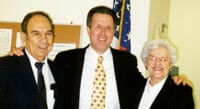 RENUEVO/REEMPLAZO
TARJETA VERDE – RECURSOS ADICIONALES
AVISOS PRÁCTICOS
******************************************************************************
Descargo de responsabilidad: Utilizamos inteligencia artificial, específicamente Chat GPT 4, para traducir la versión original en inglés de esta página a este idioma en 2023. No sabemos si esta traducción es completamente precisa. Además, esta página puede no estar completamente actualizada. Aconsejamos a nuestros lectores que no confíen en esta página como asesoramiento legal, sino simplemente como información de fondo sobre el sistema de inmigración de los Estados Unidos.
Decades of Immigration Experience Working for You
What Can We Help You With - Videos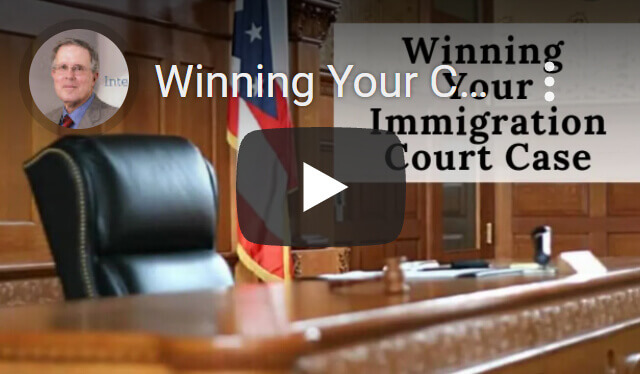 Winning Your Case in Immigration Court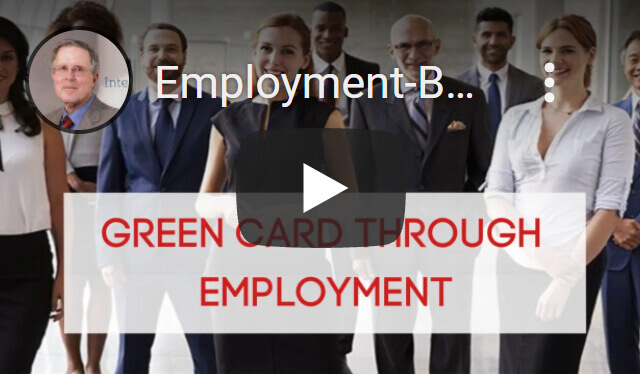 Green Cards through Employment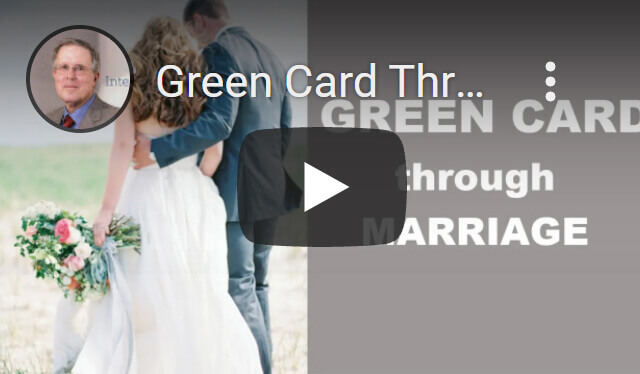 Green Card through Marriage
---
Carl Shusterman
Carl Shusterman served as an INS Trial Attorney (1976-82) before opening a firm specializing exclusively in US immigration law. He is a Certified Specialist in Immigration Law who has testified as an expert witness before the US Senate Immigration Subcommittee. Carl was featured in the February 2018 edition of SuperLawyers Magazine.
---