Attorney Shusterman started his US immigration blog April 2009.  Many of his posts are distributed by Benders Immigration Daily and by Immigration Lawyers on the Web. These posts cover the gamut of immigration issues from legislation pending in Congress to the latest immigration news, the monthly visa bulletins, important court decisions as well as practical advice for employers and foreign-born persons trying to navigate our complex immigration laws. If you wish, you can subscribe to his blog. We link to these blog posts in reverse chronological order below.
Client Reviews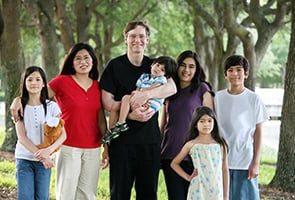 Go to a Law Firm which is Professional and Knowledgeable
"Very professional law firm. We had a difficult issue and Mr. Shusterman's office got right onto the case and resolved the issue with USCIS. Because of their efforts, me and my family were able to get our Legal Permanent Residency card. My suggestion to those trying to obtain employment based card. Don't look for money saving attorney. They will cost you lot more in long run. Go to a law firm which is professional and knowledgeable. It pays in the long term."
Read More Reviews
Skype Consultations Available!
May
April
February
January
US IMMIGRATION BLOG – PREVIOUS YEARS
OTHER IMMIGRATION BLOGS
What Can We Help You With - videos
Green Cards Through Employment
Green Cards Through Marriage
US Citizenship through Naturalization
I-9 Audits: A Survival Guide for Employers
Immigration Court - How to Win Your Case
View More Videos