The Executive Office for Immigration Review (EOIR) is an agency within the US Department of Justice which is responsible for deciding whether immigrants are deportable/removable from the United States. The EOIR is comprised of the Immigration Courts, the Board of Immigration Appeals and the Office of the Chief Administrative Hearing Officer (OCAHO).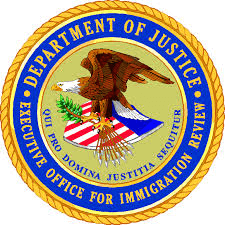 The principal function of the Immigration Courts is to conduct removal (deportation) proceedings, which are administrative proceedings to determine the removability of individuals in the United States. The BIA decides cases on appeal from the Immigration Courts.
If you are in removal proceedings, it is important to obtain competent counsel to represent you in Immigration Court. The government is always represented by an attorney (Mr. Shusterman served as an INS Trial Attorney, 1976-82). Persons who represent themselves in court or hire an inexperienced deportation attorney to save money are being penny-wise, pound-foolish. If the Immigration Judge finds them removable and denies their application for relief from removal, they can appeal to the Board of Immigration Appeals (BIA). However, the attorney who handles the appeal with not be able introduce new evidence or call any witnesses. He will have to work with the transcript of the hearing, and write an appeal brief.
Client Reviews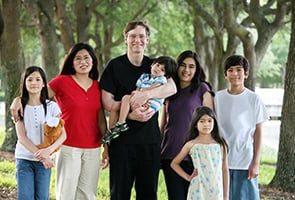 Go to a Law Firm which is Professional and Knowledgeable
"Very professional law firm. We had a difficult issue and Mr. Shusterman's office got right onto the case and resolved the issue with USCIS. Because of their efforts, me and my family were able to get our Legal Permanent Residency card. My suggestion to those trying to obtain employment based card. Don't look for money saving attorney. They will cost you lot more in long run. Go to a law firm which is professional and knowledgeable. It pays in the long term."
Read More Reviews
Skype Consultations Available!
Another alternative, available is some matters, is to submit either Motion to Reopen if new facts occur after the Judge decides the case, or a Motion to Reconsider if there is a change in the law.
In most cases, there are strict time limits that must be followed in submitting Appeals and Motions to Reopen/Reconsider. However, these time limits do not necessarily when a person loses a case because of "ineffective assistance of counsel" or because the Court failed to give proper notice of the hearing and the "respondent" failed to appear.
Some, but not all, cases denied by the BIA may be challenged in the U.S. Courts of Appeals.
The BIA also hears appeals of certain types of petitions for immigration appeals. For example, if an I-130 relative visa petition is denied by the USCIS, the petitioner may appeal the denial to the BIA.
OCAHO is comprised of Administrative Law Judges (ALJs) who conduct hearings regarding:
I-9 violations by employers;
Anti-discrimination and document abuse violations;
Immigration document fraud violations.
General Resources – EOIR
What Can We Help You With - videos
Green Cards Through Employment
Green Cards Through Marriage
US Citizenship through Naturalization
I-9 Audits: A Survival Guide for Employers
Immigration Court - How to Win Your Case
View More Videos