Immigration Solutions
The Law Office of Carl Shusterman is one of the top immigration law firms in the United States. Based in Los Angeles, the firm represents both corporate and individual clients across the US and around the world.
Over the past 30 years, our 7 immigration lawyers have helped many thousands of immigrants achieve their goals. Our law firm represents over 100 employers across the US.
Founded by a former INS Trial Attorney and staffed by a team of veteran immigration lawyers and paralegals, the firm has been featured on CNN, ABC News, the Wall Street Journal, the New York Times, the Los Angeles Times and numerous other media outlets.
Our website is a virtual encyclopedia of US immigration laws and procedures. We explain how to: obtain a temporary visa, get a green card (through marriage, relatives, employment, investment, asylum and the green card lottery), become an American citizen, and find an experienced attorney to defend you in deportation proceedings. Our Employers Immigration Guide provides companies with advice on how to sponsor foreign-born employees for temporary visas and permanent residence as well as how to comply with I-9 and E-Verify rules.
Client Reviews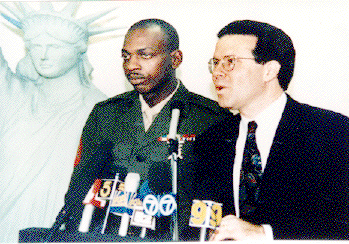 Know Their Job Well And Perform It Flawlessly
"Don't do the mistake we did and try to save few bucks going with nonprofessionals and sole practitioners! It will end up not only costing you much more in the long run, but also putting your status in jeopardy which can have a priceless impact. It is one of the most important steps in your life."
Read More Reviews
Skype Consultations Available!
What Can We Help You With - videos
Green Cards Through Employment
Green Cards Through Marriage
US Citizenship through Naturalization
I-9 Audits: A Survival Guide for Employers
Immigration Court - How to Win Your Case
View More Videos