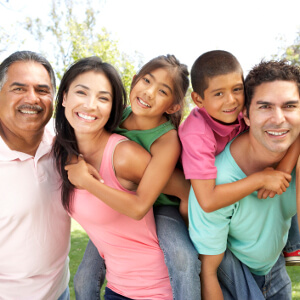 Green Card Attorney Carl Shusterman (Former INS Attorney 1976-82) discusses how to sponsor your relatives for permanent residence in the United States. U.S. citizens may apply for their spouses, parents, sons and daughters, and brothers and sisters. Green card holders may apply for their spouses and unmarried sons and daughters.
Sponsors of family members must almost always submit an affidavit of support. Sometimes, co-sponsors are required.
Spouses, parents and unmarried children (under 21 years of age) of U.S. citizens are considered "immediate relatives" and may immigrate to the United States without any numerical limitations.
All other relatives are subject to both an annual quota of 226,000 plus per-category and per-country (7%) caps. Because of these limitations, the waiting times on the State Department's monthly Visa Bulletin range from 2 to over 23 years. However, in reality, there are so many people in line for green cards that some of the waits are much longer than they appear on paper.
The process of sponsoring a relative always starts with the submission of a form I-130 visa petition. In the case of an immediate relative who is legally present in the U.S. for 60 days or more, an application for adjustment of status, form I-485, may be filed simultaneously with form I-130. In fact, the immediate relative can also apply for a work permit and, in some cases, a travel document.
In the case of other relatives, and of immediate relatives who are unlawfully present in the United States, the process tends to be longer and more complex. Unless they qualify to adjust their status in the U.S. under section 245(i) of the law, they probably will have to deal with the National Visa Center (NVC) and be interviewed at the U.S. Embassy or Consulate in their home country.
In some cases, I-601 "extreme hardship" waivers may be required.
Because of these complexities, it is wise to hire an experienced green card attorney to guide you through the process.
Client Reviews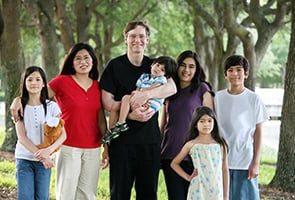 Go to a Law Firm which is Professional and Knowledgeable
"Very professional law firm. We had a difficult issue and Mr. Shusterman's office got right onto the case and resolved the issue with USCIS. Because of their efforts, me and my family were able to get our Legal Permanent Residency card. My suggestion to those trying to obtain employment based card. Don't look for money saving attorney. They will cost you lot more in long run. Go to a law firm which is professional and knowledgeable. It pays in the long term."
Read More Reviews
Skype Consultations Available!
We hope that Attorney Shusterman's video helps you to understand what is involved in immigrating your family members to U.S.
Further information is available on our Green Cards through Family Members page.