There are over 270 Immigration Judges in Immigration Courts nationwide. Immigration Judges determine removability and rule on applications for relief from removal (asylum, adjustment of status, cancellation of removal, waivers, etc.)
Our deportation defense attorneys Jennifer Cohn Rozdzielski, Elif Keles and Amy Prokop have a combined total of over 30 years of experience representing of our clients in Immigration Courts and in Federal Courts across the United States. The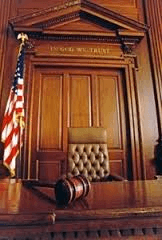 decisions of Immigration Judges are final unless timely appealed or certified to the Board of Immigration Appeals. However, some decisions can be reopened or reconsidered. This page links to the contact information for all Immigration Courts and gives you access to the Immigration Judge Benchbook and the Immigration Court Practice Manual. It allows you to gain information about all Immigration Judges across the U.S.
Client Reviews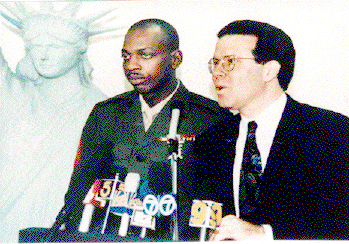 Know Their Job Well And Perform It Flawlessly
"Don't do the mistake we did and try to save few bucks going with nonprofessionals and sole practitioners! It will end up not only costing you much more in the long run, but also putting your status in jeopardy which can have a priceless impact. It is one of the most important steps in your life."
- Sgt. Danny Lightfoot, Los Angeles, California
Read More Reviews
Skype Consultations Available!
Immigration Courts is divided into the following subsections:
Winning Your Case in Immigration Court Videos
Winning Your Case in Immigration Court Learn how to win your case in Immigration Court. The government must first prove that you are deportable from the US. Are you eligible to apply for adjustment for status, waivers, asylum, cancellation of removal or registry?
Asylum: Winning Your Case A person with a "well-founded fear" of persecution if they return to their home country may apply for asylum before the USCIS and a person in removal proceedings may apply for asylum before an Immigration Judge.
IMMIGRATION COURTS: GENERAL INFORMATION
PRACTICE ADVISORIES FROM THE AMERICAN IMMIGRATION COUNCIL (AIC)
What Can We Help You With - Videos
Green Cards Through Employment
Green Cards Through Marriage
View More Videos