What Can We Help You With - videos
Green Cards Through Employment
Green Cards Through Marriage
US Citizenship through Naturalization
I-9 Audits: A Survival Guide for Employers
Immigration Court - How to Win Your Case
View More Videos
Welcome to our Immigration Photo Gallery!
During the past 30 years, our attorneys have taken photos with clients on the day they won their immigration cases, with U.S. Senators and Representatives, with Federal Judges, with USCIS officials and with a future President of the U.S.
Using these photos as illustrations, we tell you the stories behind the photographs in the hope that they will inspire you with your immigration case.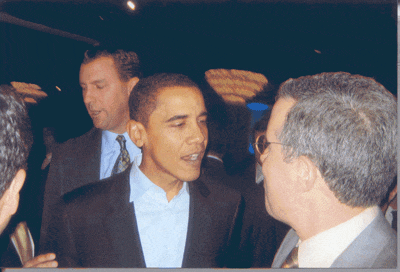 In 2008, Attorney Shusterman spoke with Senator Barack Obama regarding the future of comprehensive immigration reform. At the time this photo was taken, Senator Barack Obama was a hopeful young senator trying to gather support and break an important racial barrier by becoming the President of the United States. As a US Senator from […]