Can I adjust my status to permanent resident in the US using Section 245(i)?
Section 245i of the Immigration and Nationality Act may allow you to apply for adjustment of status to lawful permanent residence without leaving the US even if you entered the U.S. unlawfully or overstayed your immigration status. Instead of returning to your country to apply for a green card, you submit form I-485, pay the regular filing fee plus a $1,000 fine and get your green card in the US without having to worry about submitting an unlawful presence waiver.
In order to qualify under section 245i, you (or your parents while you were a minor) must have had a relative or an employer file a visa petition (forms I-130 and I-140) or a labor certification on the your behalf on or before April 30, 2001. If the visa petition or labor certification was filed between January 15, 1998 and April 30, 2001, there is an additional requirement that you be present in the U.S. on December 21, 2000, the day the final extension of section 245(i) was signed into law.
Client Reviews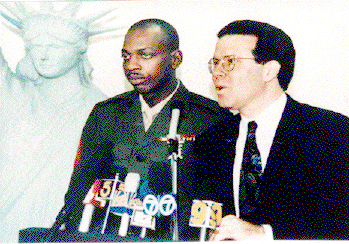 Know Their Job Well And Perform It Flawlessly
"Don't do the mistake we did and try to save few bucks going with nonprofessionals and sole practitioners! It will end up not only costing you much more in the long run, but also putting your status in jeopardy which can have a priceless impact. It is one of the most important steps in your life."
- Sgt. Danny Lightfoot, Los Angeles, California
Read More Reviews
Skype Consultations Available!
Adjustment of Status under Section 245(i) is divided into the following subtopics:
General Information – Section 245i
Success Stories – Section 245i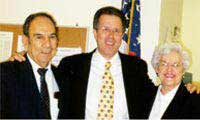 What Can We Help You With - Videos
Green Cards Through Employment
Green Cards Through Marriage
View More Videos