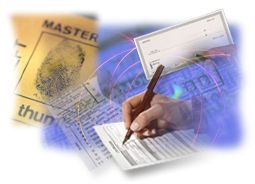 If you need a temporary working visa (H-1B, L-1, etc.) or you are an employer seeking to sponsor an employee for permanent residence in the U.S., you need the correct forms to submit a Labor Condition Application (LCA) or a PERM application.
You may also need some legal advance for how to get a Green Card through Employment.
Click on the appropriate Labor Department form below and print it out.
Client Reviews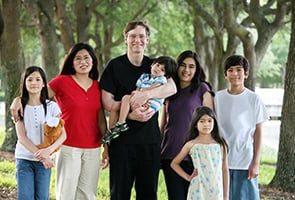 Go to a Law Firm which is Professional and Knowledgeable
"Very professional law firm. We had a difficult issue and Mr. Shusterman's office got right onto the case and resolved the issue with USCIS. Because of their efforts, me and my family were able to get our Legal Permanent Residency card. My suggestion to those trying to obtain employment based card. Don't look for money saving attorney. They will cost you lot more in long run. Go to a law firm which is professional and knowledgeable. It pays in the long term."
Read More Reviews
Skype Consultations Available!
Form
Description
ETA Forms
Foreign Labor Certification Forms
ETA-232
Domestic Agricultural In-Season Wage Report
ETA-232A
Wage Survey Interview Record
ETA-385
Domestic Agricultural In-season Wage Finding Process
ETA-750A
Application For Alien Employment Certification (Offer of Employment)
ETA-750B
Applications For Alien Employment Certification (Statement of Qualifications)
Instructions
For Completion Of Forms ETA-750A And B
ETA-790 and
Instructions
Agricultural and Food Processing Clearance Order (H-2A)
ETA-795
Agricultural and Food Processing Clearance Memorandum
ETA 9033
Attestation For Employers Using Alien Crew Members For Longshore Activities in U.S. Ports
ETA 9033A
Attestation For Employers Using Alien Crew Members For Longshore Activities at Locations in the State of Alaska
ETA-9035
Labor Condition Application (LCA) for H-1B Nonimmigrant
ETA-9035CP
Instructions for LCA for H-1B Nonimmigrant
ETA-9081
Attestation for H-1C Nonimmigrant Nurses
ETA-9089 and
Instructions
Application for Permanent Employment Certification
ETA-9127
Foreign Labor Certification Quarterly Activity Report
ETA-9141 and
Instructions
Application for Prevailing Wage Determination
Instructions
For the Completion of Form ETA-9141
ETA-9142A and
Instructions
H2A Application for Temporary Employment Certification
ETA-9142A-Appendix A
ETA Form 9142A – APPENDIX A
ETA-9142B and
Instructions
H2B Application for Temporary Employment Certification
ETA-9142B-Appendix B
ETA Form 9142B – APPENDIX B
What Can We Help You With - videos
Green Cards Through Employment
Green Cards Through Marriage
US Citizenship through Naturalization
I-9 Audits: A Survival Guide for Employers
Immigration Court - How to Win Your Case
View More Videos