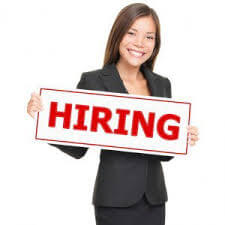 The Law Offices of Carl Shusterman is seeking to hire an Immigration Attorney with 2 or more years of experience in family, deport and appellate practice. An ideal candidate should have exceptional writing ability, case management skills and ability to supervise support staff. 
We have been practicing immigration law exclusively for more than 30 years and have 20 plus employees.  We are one of the leading immigration law firms in the United States.
This is an excellent career opportunity for a qualified candidate.  The Law Offices of Carl Shusterman offers a competitive salary and benefits package which includes a medical and dental plan, vacation and sick leave, CLE expenses, commissions, all in a collegial environment.
All applications are confidential. Please submit your resume, writing sample(s) and 3 references to vmata@shusterman.com with the subject title "Immigration Attorney Application".
Please do not contact our offices during the hiring process. We will be reaching out to qualified candidates.