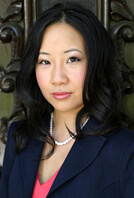 Attorney Angeline Chen provides expert immigration counsel and representation for employers, employees, investors, students, individuals in family based immigration matters, and victims of certain crimes (U visa) and victims of domestic violence (VAWA). Angeline Chen works with businesses and employees in obtaining temporary work visas (H-1B, O, E-2, L-1, TN) and permanent residence for individuals such as professionals (EB-2, EB-3), executives (EB-1), investors (EB-5), entertainers, registered nurses, individuals with extraordinary ability in the sciences, arts, education, business, or athletics, etc. Angeline also assists permanent residents in becoming a United States Citizen by preparing the application and representation at the interview with the US Citizenship and Immigration Services (USCIS).
Prior to working at The Law Offices of Carl Shusterman, Angeline Chen was a solo practitioner for 11 years in San Marino and Pasadena, CA.
Client Reviews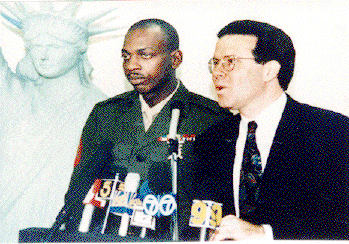 Know Their Job Well And Perform It Flawlessly
"Don't do the mistake we did and try to save few bucks going with nonprofessionals and sole practitioners! It will end up not only costing you much more in the long run, but also putting your status in jeopardy which can have a priceless impact. It is one of the most important steps in your life."
- Sgt. Danny Lightfoot, Los Angeles, California
Read More Reviews
Skype Consultations Available!
Attorney Chen received her Juris Doctorate from the University of Pennsylvania Law School, an Ivy League school ranking in the top 10 law schools in the US. In addition, she received a Certificate of Study from the School of Business and Public Policy at Wharton School, University of Pennsylvania School of Business. She graduated cum laude from University of California, Irvine, where she earned her Bachelor of Arts in Sociology, with a minor in Philosophy and Criminology, Law and Society.
Attorney Chen is a member of Phi Beta Kappa, the American Immigration Lawyers Association (AILA), the Los Angeles County Bar Association (LACBA) and a board member of the YWCA Foothill-Pasadena Chapter YWCA, an advisory board member of Kaslem Mandala. She speaks English, Spanish and Mandarin, and Hakka Chinese.
Attorney Angeline Chen – Success Stories
Over 100 Years of Immigration Experience Working for You
What Can We Help You With - Videos
Green Cards through Employment
Green Card through Marriage
---
Carl Shusterman
Carl Shusterman served as an INS Trial Attorney (1976-82) before opening a firm specializing exclusively in US immigration law. He is a Certified Specialist in Immigration Law who has testified as an expert witness before the US Senate Immigration Subcommittee. Carl was featured in the February 2018 edition of SuperLawyers Magazine.
Rate this page:
---