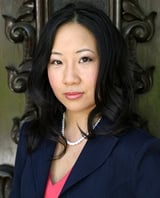 Attorney Angeline Chen provides expert immigration counsel and representation for employers, employees, investors, students, individuals in family based immigration matters, and victims of certain crimes (U visa) and victims of domestic violence (VAWA). Ms. Chen works with businesses and employees in obtaining temporary work visas (H-1B, O, E-2, L-1, TN) and permanent residence for individuals such as professionals (EB-2, EB-3), executives (EB-1), investors (EB-5), entertainers, registered nurses, individuals with extraordinary ability in the sciences, arts, education, business, or athletics, etc. Ms. Chen also assists permanent residents in becoming a United States Citizens by preparing the application and representation at the interview with the US Citizenship and Immigration Services (USCIS).
Prior to working at The Law Offices of Carl Shusterman, Ms. Chen was a solo practitioner for 11 years in San Marino and Pasadena, CA.
Client Reviews


I feel quite fortunate to have had her excellent skills and professionalism see us through this process
"I hired Angeline Chen to oversee the process for my fiancée (now wife) to come to the US. I can say without reservation that Angeline Chen provided excellent service. I contacted her in April 2015 and she provided a very good free consultation outlining the various options, the likely rate at which the different options would progress and the cost for each option. After more research I hired Angeline in August of the same year and I am very happy that my wife is now a permanent US resident more or less exactly one year after I hired Angeline. Here are some the things I really appreciated: - a schedule of flat fees, with no surprises, candid discussion with regard to how long the various options would likely take and being very clear as to the fees for each option and the major events for each options - Careful checking of all the paper work before filling paperwork with USCIS - Timely and clear responses to my questions as the process unfolded - Ability to role play with both me and my wife to give us a sense of what interviews will be like - A genuine empathy that our future life together hung in the balance Angeline was there every step of the way and I feel quite fortunate to have had her excellent skills and professionalism see us through this process. My wife and I are very happy to have had the excellent counsel."
Skype Consultations Available!
Ms. Chen received her Juris Doctorate from the University of Pennsylvania Law School, an Ivy League school ranking in the top 10 law schools in the US. In addition, she received a Certificate of Study from the School of Business and Public Policy at Wharton School, University of Pennsylvania School of Business. She graduated cum laude from University of California, Irvine, where she earned her Bachelor of Arts in Sociology, with a minor in Philosophy and Criminology, Law and Society.
Ms. Chen is the co-founder of Rise to Reunite. She is also a member of Phi Beta Kappa, the American Immigration Lawyers Association (AILA), the Los Angeles County Bar Association (LACBA) and a board member of the YWCA Foothill-Pasadena Chapter YWCA, an advisory board member of Kaslem Mandala. She speaks English, Spanish and Mandarin, and Hakka Chinese.
Feel free to contact attorney Ms. Chen for questions on your immigration matter at achen@shusterman.com.
Attorney Angeline Chen – Success Stories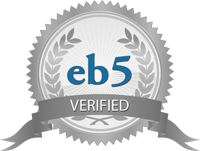 Over 100 Years of Immigration Experience Working for You
What Can We Help You With - Videos
Green Cards through Employment
Green Card through Marriage
---
Carl Shusterman
Carl Shusterman served as an INS Trial Attorney (1976-82) before opening a firm specializing exclusively in US immigration law. He is a Certified Specialist in Immigration Law who has testified as an expert witness before the US Senate Immigration Subcommittee. Carl was featured in the February 2018 edition of SuperLawyers Magazine.
Rate this page:
---