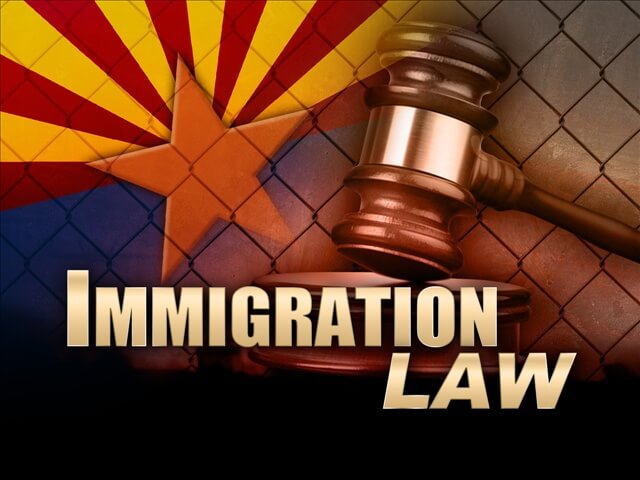 The passing of Arizona's SB 1070 Immigration law has led many state and local governments to follow in their footsteps.This page links to stories about developments in various state and local immigration laws.
UCLA Law's Comprehensive Guide to Arizona Immigration Law – "Arizona and National Immigration Crisis"
State Immigration Laws
Alabama :
Arizona:
Colorado:
Florida:
Georgia:
Illinois:
Indiana:
Kansas:
Kentucky:
Michigan :
Mississippi:
Oklahoma:
South Carolina:
South Dakota:
Tennessee :
Texas:
Utah:
Virginia:
Wisconsin:
Wyoming:
Local Government
Lozano v. City of Hazelton
City Ordinances

"Extremely happy with the service. Fees are very reasonable for the quality of service that they provide. Hired their services a few years ago after 2 lawyers told me my case was hopeless and advised me to go back to my country of origin. I got my greencard December 2011." (More client reviews…)

Skype Consultations Available!