Lorraine Tong received her B.A. in History and French at California State University, Fullerton. She interned at the CSUF College Legal Clinic. She completed her J.D. studies at Loyola Law School in Los Angeles, then worked as a legal extern for U.S. District Judge James M. Ideman. She worked for Immigration Attorney Howard Hom (now an Immigration Judge) as an attorney for over 20 years, primarily in the area of
employment-based immigration.
She is an active member of the State Bar of California and the American Immigration Lawyers Association.
For over 7 years, Lorraine Tong served as a consultant to a foreign consular office, advising diplomats on matters pertaining to U.S. law, American politics and culture, and English language usage. She composed and edited speeches, letters, press releases, and other materials.
Client Reviews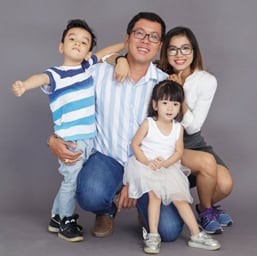 Professional and Knowledgeable Law Firm
"I've had a decade of experience with Mr. Shusterman's law firm. I used them for my immigration needs from H1 to citizenship. It is safe to say this is one of the most competent, professional and knowledgeable law firms. If there is a firm that can handle any possible immigration case routine or otherwise; then this is it."
- D. Chen, Phoenix, Arizona
Read More Reviews
Skype Consultations Available!
In her immigration law practice, Lorraine Tong handles a diverse clientele of individuals and companies that require H-1B and L-1A visas, as well as PERM applications. She has successfully represented numerous individuals in their Applications for Adjustment of Status and Naturalization before USCIS.
Lorraine Tong first became interested in immigration at a young age, long before she knew she wanted to be a lawyer. Her grandfather was a Chinese American pioneer who worked as a personal cook for a retired navy admiral and as a vegetable farmer in California. Her parents often spoke about their extended family members who left China to escape poverty (like many immigrants from Central America and other parts of the world today), to start a new life in the United States (or as her grandfather called it, "Gold Mountain"). She tries to honor this legacy by approaching each of her immigration cases with care and empathy.
Over 100 Years of Immigration Experience Working for You
What Can We Help You With - Videos
Green Cards through Employment
Green Card through Marriage
---
Carl Shusterman
Carl Shusterman served as an INS Trial Attorney (1976-82) before opening a firm specializing exclusively in US immigration law. He is a Certified Specialist in Immigration Law who has testified as an expert witness before the US Senate Immigration Subcommittee. Carl was featured in the February 2018 edition of SuperLawyers Magazine.
Rate this page:
---