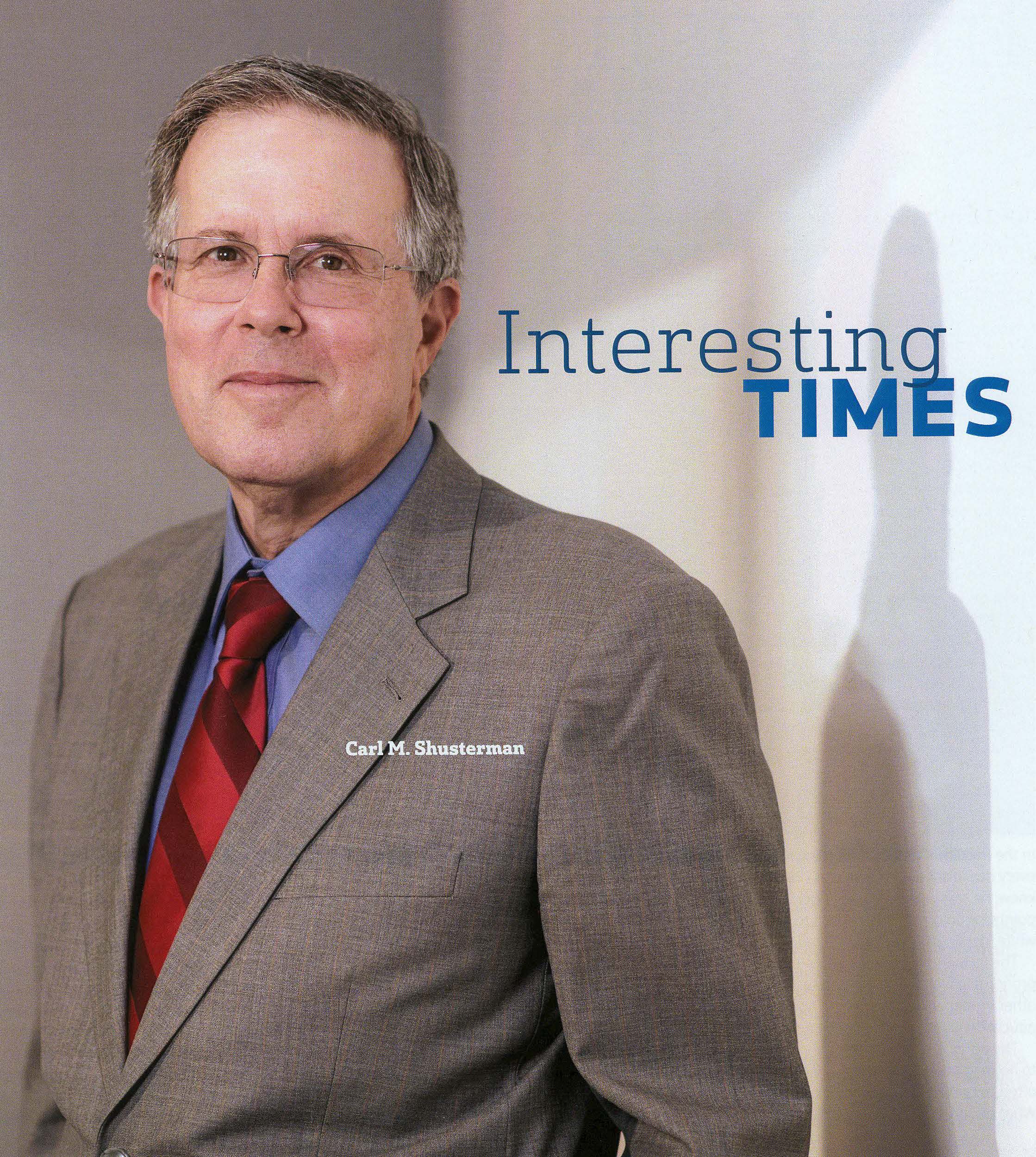 "Carl Shusterman is Simply the Best!!"
"I am a Los Angeles-based news reporter, who hired Carl and his team of attorneys to help me acquire permanent residency in the United States. I was dreading the arduous and bureaucratic process, but Carl and his staff were so professional and efficient, they helped the procedure go very smoothly. Carl has extensive experience both as an INS Prosecutor, and in private practice, which gives him a thorough understanding of the entire immigration process. He is also well-versed in U.S. immigration policy, and keeps up with the latest trends in immigration law. From your first conversation with Carl, you immediately become aware of his integrity and commitment, and moreover, the passion he exudes for his work. Any concern I raised was immediately addressed. Phone calls were answered in a timely manner. Information I requested about the process was promptly forwarded. And there was never a complaint from his staff. They were always courteous and attentive, making me feel that my case was the only one being handled by the firm, when in reality I was likely one of hundreds of clients. That's right, the Law Offices of Carl Shusterman has gained a reputation as the "go-to" firm for immigration cases. Carl believes that immigrants have played a pivotal role in making the United States one of the greatest nations on earth, so he will work to help those he believes will contribute to the greater good of this country. Be warned: Once your case has been settled, you'll likely still continue to hear from Carl. His genuine warmth and kindness make it near impossible not to become his friend. Thank you Carl."
– Ann S.
Santa Clarita, CA


"For the Past 20 Years, We Have Relied on Mr. Shusterman"
"I work with Merritt Hawkins & Associates, the largest physician search and consulting firm in the United States. For the past 20 years, we have relied on Mr. Shusterman and his law office to assist us in cases where we have recruited international physicians on behalf of our clients. As the length of our relationship indicates, we have found the results that Mr. Shusterman and his firm have achieved for us to be uniformly excellent. Mr. Shusterman is nationally known for his immigration law expertise and is one of the most respected immigration attorneys in the United States. We have found his integrity, professionalism and expertise to be exceptional. Mr. Shusterman is an "attorney's attorney" who is able to resolve immigration cases beyond the scope of many lawyers, and his offices have been decisive in helping us successfully resolve difficult cases. We continue to rely on Mr. Shusterman as a key resource and I can recommend him without reservation."
– P.B. Miller
Irving, Texas


"A Life Changing Law Firm"
"My family and I were former clients of Mr. Carl Shusterman and I can honestly say that he had a tremendous impact on our lives – a very positive one. Maybe some of you have heard of us, as we were in the newspapers and media sources and it was thanks to Mr. Shusterman and his wonderful paralegals that we were able to overcome many of the obstacles that immigration lay in our path. My name is Diana Cabrera and I am now 17 years old but when my parents filed their case I was about 10 years old. I was truly very young and had to endure many difficult experiences; however, I had complete and utter faith in Mr. Shusterman and his work. He inspired in me the will to fight and to continue and to pursue my dreams. He was a tremendous source of comfort often contacting us to let us know the stage that we were found in. Even when my parents had been denied and they had been told to pack and get out of this country, Mr. Shusterman rushed to find an alternative in order to ensure that my parents could stay. It is important to understand that there are not only a couple of people filing for a permanent resident card, there are millions and so the process can be a lengthy one. However, Mr. Shusterman was with us every step of the way ensuring that everything was filed correctly and on time and even asking for more in order to have more evidence with which to aid our case. For a quick summary of what we had to go through and the time that it took to finalize our case please click on this link: Cabrera Family Wins Right to Remain in U.S. It is understandable that some people wish and have the idea that everything shall be resolved quickly, however this is not true and it takes time to go through the entire process. Overall I can say that Mr. Shusterman and his colleagues were wonderful, supportive, and very dedicated people. Something that my mom shall never forget is that there was not only one attorney working on the case but rather a combination of attorneys all with their special expertise. It is that which distinguishes Mr. Shusterman's firm from the rest and he genuinely cares about his clients; further evidence of his dedication and wonderful service is that if you review our case, during our court meetings there was not only one attorney representing us. In fact there were various and they were all very helpful and warm and loving and caring. If you have any questions for me that you would like me to answer please feel free to contact me at crazy_coconut9294@yahoo.com. I will be more than happy to answer your questions"
– Diana Cabrera
Reno, Nevada


"I-751 Waiver Based on Good Faith Marriage"
"I retained the Law Firm of Carl Shusterman to handle a most difficult immigration case of mine. I was working with Ellen Lee on removing my conditions of permanent residence based on good faith marriage. Ellen has been a shiny light in my life after my initial consultation. I had a storm of catastrophic lawyers I had previously consulted. Even though I was falling short of necessary documentary proof to demonstrate the good faith, Ellen took care of everything and was terrific in boiling down smallest details and information of the case to the essentials to present before USCIS. It was very extremely helpful to have Ellen guide me through the complex legal maze. Her ability to give personal attention to clients, work diligently with attention to details, write concisely and achieve results is striking. I had interview for my application and Ellen accompanied me during interview. Even though I was in east coast and she being in CA, did not make any difference or hamper our interaction while working on interview preparation. She made sure that we both understand all necessary details in great depth leaving no stones unturned for any failure. I was extremely impressed with her mentoring skills and made me confident as never before and was so excited and eagerly waiting for interview day!! She accompanied during my interview day and my case was approved immediately. My case was approved within 7 months of filing. I am highly impressed with her unmatched excellence in providing top-quality immigration representation. Truly, Ellen's leadership, hard work and ability to get things done and diffuse complex environment are an inspiration to me and my family. At same time, I am falling short of words for thankfulness and heartfelt gratitude for assisting me out of this legal and unchartered situation. Above all, she is extremely nice human being and fabulous leader willing to help anytime.
With no words to describe and smile on my face forever, please accept thankfulness from me and my parents for your great help. I am confident that the Law Offices of Carl Shusterman will remain as being "as pinnacle of the profession" forever.
Only two words to say: God Bless You and Thank You"
– D.P.
High Point, North Carolina


"You were able to turn my nightmare into an amazing dream."
"Dear Mr. Shusterman,
Thank you so much for everything that you do. I have been undocumented for over 23 years ever since I came to the US. My father applied through my US citizen grandfather, and in 2008 my parents got their green card but I had aged out. I graduated UCLA, and even got acceptance into dental school, but couldn't attend due to my undocumented status. I had to go back to community college and had no idea when I would get my situation cleared up.
I decided in 2011 to get more involved in my immigration situation and learn about it instead of just leaving it up to my attorney. I found your website and there was so much information on everything I was looking for, I even saw your videos on CSPA and had no idea it existed. I kept following you and saw you were filing a lawsuit in the 9th circuit and even submitted my personal story in one of the briefs filed by Benach & Ragland. I was so relieved when it passed, and it was because of hard working attorneys like you.
I applied for my adjustment of status and got my green card early this May. None of this would have been possible without you. I was scared, depressed, uncertain where my life would be without a green card. Now I can drive, work, and reapply to dental school and be a dentist and take care of my parents who have sacrificed so much for me. All of this wouldn't be possible if you didn't file the lawsuit.
I thank God every day for people like you who fight for those that have been unfairly taken advantage of. You are amazing, thank you so much, you have truly changed by life and made me and my parents so damn happy. My mom sleeps like a baby now, and my dad is stress free now that I have my green card. You were able to turn my nightmare into an amazing dream. Thank you so much Mr. Shusterman for all that you do, I am truly grateful."
– Ritesh



"Supportive and Professional"
"God sends angels in different forms for our family, and Attorney Elif Keles was one of them. She is an awesome person who is always willing to go the extra mile. We did not feel alone during the hard times. Throughout the case (deportation), she was always supportive, caring, and understanding. She is an amazing attorney- very professional and knowledgeable. Elif always returned my calls or emails whenever I had a question or concern, even when I had to talk to her during her days off. It is so nice to be able to express your concerns to an attorney and have things explained to you without being rushed or bombarded with terms you don't understand. Our whole family is very pleased with Elif Keles…she is just awesome. And WE are very happy to have our family member home. Thank you Mr. Shusterman for having Mrs. Keles in your team."
– Oliva


"…I am very grateful to Carl Shusterman and his staff."
"I am now a US citizen with a stable job, working 3 days a week and enjoying America. As I look back I am very grateful to Carl Shusterman and his staff who were with us during the immigration process. We did not know what to do or what to expect. Ellen Lee one of Shusterman's lawyers explained and answered our questions by e- mail and kept us informed. Ana Cruz the paralegal updated us. Carl Shusterman made the payments easy for us (monthly installments) which did help a lot since I did not have a job until I got a work permit which came about 5 weeks after our papers were filed."
– E.B.
Bakersfield, California


"I cannot speak highly enough of Carl Shusterman"
"I cannot speak highly enough of Carl Shusterman, and his ability to do what he does well! I came to him as a Canadian Citizen, and after a few years, I am now about to become a US Citizen, and it is all because of him. His knowledge of the subject, and the way he could always reassure me and set my mind at ease made the experience completely stress free! He always has the time to listen to my concerns, and always finds a way to make me feel better! I could not have gotten through the process if not for his emotional and legal support!"
– J.S.
Thousands Oaks, California


"Excellent Attorney"
"I would like to thank Attorney Ellen Lee at the Law Offices of Carl Shusterman for getting my citizenship process to go smoothly. She is very knowledgeable and excellent at her job. I am so glad that I had her as my attorney, and I got my citizenship without any problems. I will be indebted to her all of my life. She is fantastic; she is a super lawyer with a very strong personality. I strongly recommend this firm to anyone looking for a champion immigration attorney, and I assure that they cannot go wrong."
– Vijen


"You Don't Want to Compromise on the Quality…"
"I hired Carl Shusterman's firm to get help with my parents' green card application. Initially, I had filed the application myself but soon I realized that this apparently 'simple' process required legal firepower due to various "Request for Evidence" (RFE) demands by INS that were cropping up like mushrooms after spring rains ("Prove that your father did not overstay in the USA when he came here 23 years ago" was one such RFE).
While there are a few competent attorney firms that deal with immigration matters, I chose Carl Shusterman based on his reputation and stellar reviews. I am happy to report that his firm did not disappoint me.
I scheduled a call with Carl Shusterman himself initially. He came across as a calm and collected person. I signed the dotted paper, and was assigned attorney Raj Iyer and senior paralegal Judy Lu to my parents' case. Both Raj and Judy worked diligently on my case for several months, responding to various "queries" that INS is so fond of sending. They both were very responsive via emails and phone to any questions or concerns I had. Raj Iyer even called up National Visa Center on my behalf many times to speak about a few tricky issues.
Choosing the right attorney to represent you is as important as selecting a physician when you are sick. You don't want to compromise on the quality in either situation. If you have an immigration issue that is making you sick, you should talk to "Dr" Shusterman. The price is worth it."
– E.Q.
Robbinsville, New Jersey


"I will not use anyone else…"
"My experience with the office of Mr Shusterman was great, they are very professional, trust-worthy, extremely reliable. My husband is a physician he had different lawyer for H 1 visa. We wasted our time with him we hoped that we had known Mr. Shusterman before. We completed our immigration process successfully we have our citizenship now thanks to him and of course we are using him for 2 more cases for my family and I always strongly recommend him to our friends. I will not use anyone else."
– L.H.
Dover, Delaware


"Very Efficient and Professional!"
"I would like to thank the team of Carl Shusterman's Office who took care of my application for naturalization. Everything well and very fast! Very efficient and professional! "
– Jennie Kil
San Francisco, CA


"Unparalleled Success"
"My entire family is so indebted for the effort, moral support and patience that Attorney Amy Prokop has provided. Attorney Prokop has been our stronghold during this entire episode of our roller coaster ride. I would like to mention that my children appreciate her for being approachable and insightful. Her kindness and respect for others makes working with her more comfortable. We felt that Attorney Prokop's exemplary work attitude, profound knowledge and prestigious professionalism are customary to every single case and every client that she works with."


"Couldn't Have Asked For Better Results "
"With the invaluable help of Carl Shusterman's team my wife and I fulfilled our dream of being together after being apart for several years. The immigration process is a very delicate matter and the paperwork needs to be presented properly, and when it is about being with your loved ones, you should only let the best in the business handle your case. The whole process from the moment I contacted them to the day my wife was with me with a CR1 residency visa in hand lasted about 1 year and 4 months, and during that time Maria was always on top of my case making sure all documents were submitted correctly and in time, including always being available when I called and with plenty of informative and useful emails. In the beginning, Ellen adviced us on which type of visa was better for us (fiancee vs spouse) according to the specifics of our situation, and near the final steps she provided us with excellent interview preparation and support when we were unsure on how to proceed. The above plus the fact that the fee agreed upon when the case started never changed, makes me rate this team as the best Immigration Law Firm in Los Angeles, and I highly recommmend it to anyone seeking legal immigration advice."
– E.J.
Valencia, CA


"Green Card in Hand"
"I was referred to Mr. Carl Shusterman after I found myself with an expired visa and some serious immigration trouble and another firm couldn't help me. Mr. Shusterman quickly devised a detailed and thorough plan that his team, including Elif Keles and Judy Lu, then executed to perfection. Ms. Keles prepared me for and attended a court appearance with me, and it all went very smoothly. Once the visa problem was resolved, Ms. Lu also guided me through the green card process. She was extremely well organized, kept me informed, and was always prompt and thorough in answering my questions. I now have a green card in hand!! I would highly recommend Mr. Shusterman and his team, and personally would not consider going anywhere else for immigration help."
– Al


"Great Work"
"We are very pleased by the services we get from the Law Offices of Carl Shusterman. Our experience in the past year with all our H1B renewals has been amazing, and we've obtained great results. Working with Senior paralegal Jay pounders and Attorney Raj Krishna has been great. Raj Krishna Iyer gives us special attention on each case. His immense knowledge in the immigration matters, professionalism, and endless efforts to help us with every step in preparing the documents for all our needs have been exceptional. Finally, Mr. Shusterman himself is a very humble man with many years of experience in immigration matters. We would highly recommend this organization to anyone who seeks legal advice."
– KRG Technologies Inc.


"We Would Not Think of Going to Anyone Else…"
"My situation was complicated for all the wrong reasons and even my own consulate did not help me, however, when my children approached Atty. Shusterman's office, he not only patiently granted them an audience, studied the case in its entire detail before suggesting the different options open to them, he assured them that the United States of America and the laws / legal system herein, was diligent enough to protect the rights of all its residents and citizens and their immediate relatives.
Attorney Shusterman put my case in the able hands of Atty Ellen Lee who worked very closely and persistently with my children to get all my paperwork together by suggesting the alternatives for the unavailability of certain documents (due to the fact there was no record-keeping in India during the time of my birth etc.). I am a heart patient and have several health complications and when my 485 interview came up, I was extremely tense and worried since the general norm Is to grant approval without an interview. My children asked me not to worry since Atty. Lee would be here by my side to help represent my case to the adjudicating officer. Although the situation was a little worrisome, as my children informed me later, Atty. Lee just kept assuring me all along during the time of my prep that there was nothing to worry, even if I was not very comfortable speaking English, to tell the truth, to not deny my genuine ignorance on certain issues which led to the complexity of my case etc. She kept a keen eye on my health situation and was very perceptive of my feelings and anxiety. At the interview, I could not have asked for someone better to represent me, because she made me feel completely assured, by the easy manner in which she talked to the Adjudicating officers, presented the problems with the corrupt bureaucracy in my country, and what were the possible options and all the documentation we had provided etc. Needless to say, the officers were convinced of my helpless situation and I truly thank the US of A for being so supportive of its citizens and residents, and after a new technology test that they asked me to undergo, which proved my position, as suggested by Atty. Lee based on her knowledge of the system, my case was approved and I received my Green Card last week, less than eight months from the date of my application.
My children found Atty. Shusterman on Google in their search of top immigration attorneys in 2006, after some local bay area immigration consultants and attorneys swindled us of a lot of money and yet almost botched up my case. However, after we came to the Law offices of Carl Shusterman, every situation, every challenge, every option was explored in detail, not only by the Atty. Shusterman himself, his able associates, Elif Keles and Ellen Lee.They are worth every penny that we spent as some of the previous reviewers have mentioned. We would not think of going to anyone else for our future immigration needs. Its not just about being knowledgeable and professional – it is about taking a personal interest in the well-being of their clients, no matter how complex the situation that makes Atty Shusterman and his associates like Atty Ellen Lee are the best in what they do."
– Mahima S.
Milpitas, CA


"Knowledgeable, Honest and Has Great Hardworking Staff"
"I had spoken with so many immigration attorneys and specialists and each promised so much, and delivered very little. It is amazing how many people there are out there willing to take your money and lie to you about your options. I'd been in the US for 25 years and could not find any answers or way of becoming legal, despite my success as a college student and my devotion to numerous charitable organizations. Mr. Shusterman was very honest with my brother and I about what could be done, and what could not be done. His previous work with INS makes him an expert in immigration law, which can be quite cumbersome and complicated. Thanks to him and his hard working staff, I am now working in the field of my choice and finally realizing my dreams! Of course, he can't solve everyone's immigration problems, but he'll be honest with you about whether you have a case or not. Worth the money."
– Julie
Loma Linda, CA


"Tremendously Rewarding Experience"
"Thank You, Thank You, Mr. Shusterman and Staff. On behalf of me and my family, we want to sincerely thank you all at the Law Offices of Carl Shusterman for their services to get me a Permanent residency in EB1 Category. My experience in dealing with the Law Offices of Carl Shusterman has been nothing but tremendously rewarding. As I am doing at present, when and if the opportunity arises in the future too, we will recommend your services with confidence and without hesitation. We appreciated your "can do attitude" and willingness to communicate. We are appreciative of your outstanding services and your sound knowledge of our case. Also, the way you have kept us informed of the proceedings at every step of the way is remarkable, for which we are very grateful especially for Susan Zhang. Your professionalism, caring, courteous, and pleasant attitude is very impressive. It is indeed a great pleasure knowing you. Keep up the hard work! You are a great team."
– Dr. Zee Malik
Davis, CA


"This Attorney Will Work For You Like No Other"
"A few years ago I had the honor and pleasure of benefiting from the unparalleled experience, dedication, and professional services provided by Los Angeles based immigration attorney Carl Shusterman. His experience as a former INS prosecutor, his keen mind, and intimate knowledge of the law were the perfect combination to prevail in what was a rather complex immigration case. My gratitude for the second to none legal representation offered by Mr. Shusterman cannot be entirely expressed in words and is one of the reasons why I continue to refer friends and colleagues who find themselves in need for an outstanding attorney.
"Mr. Shusterman was honest in his assessment of the case and while some of his legal opinions were hard to accept at time, he never made promises he could not keep. In addition to providing factual information, Mr. Shusterman explained his legal strategy in great detail and in the process would spend as much time as necessary to answer questions that arouse from his explanations. Finally, Mr. Shusterman made himself available and promptly returned calls and e-mails many of which resulted from thinking about the information he had provided during previous consultations. In the end, not only did Mr. Shusterman provide excellent legal services, but he also changed my perceptions of individuals in the legal field.
"I would recommend Mr. Shusterman to anyone seeking the best legal immigration representation available in the US."
– W.C.
Salt Lake City, Utah


"This is the Best Law Firm that One Can Ask For…."
"My family had our F4 I-485 adjustment of status denied on Oct 29, 2010 because as Canadians being in and out of the US triggered unlawful presence!!! We had consulted with different lawyers but none could get us a clear response. Some even not taking our case for consideration. But thank God, we found Mr. Shusterman's law firm and came for help on 11/15/2010.
Thanks especially to Attorney Ellen Ma Lee for her effort, knowledge, and expertise. She clearly explained and confidently took the case on herself. We immediately felt the peace, comfort, and confidence after the very first consultation with her.
After 2 weeks of having her as our attorney, our green cards came in the mail. We got them on 11/29/2010, surprisingly.
Once again, thanks from the bottom of our hearts for your help and the experience that you possess. Our lives would have been so different if we did not retain your service. Also thanks to Maria Cobian for her quick responses and great communication.
To anybody looking for immigration help, please do not waste your time looking around, this is it! None out there is better than Mr. Shusterman's law firm."
– Thinh N.
Corona, California


"I Can't Think of Anyone More Capable"
"I can't think of anyone more capable than Carl Shusterman in the area of immigration law. Mr. Shusterman not only has considerable personal experience of over 30 years practicing immigration law, both for the government and in private practice, but he has an uncommon interest in the lives of the clients he serves. He is truly remarkable. There is no one I would rather use or recommend than Carl Shusterman in this area."
– E.P.
Miami, Florida


"For Best Results, Hire The Best"
"At the time I hired Carl Shusterman in 2006 to assist me with my application for US citizenship, I had been a Legal Permanent Resident (LPR). The most important issue that blocked my path to citizenship was the fact that I had lived a long, long long time out of the United Stated after becoming an LPR in 1971. Acting on Mr. Shusterman's sage advice, I was able to collect documents that suggested I had intended to maintain family, social, and financial ties to the United States. Accompanied by one of Mr. Shusterman's staff immigration attorneys, I sailed through my citizenship interview and passed the citizenship test without difficulty.
Many months later, the real value of the service Mr. Shusterman provides was highlighted when the US Citizenship and Immigration Services (USCIS) had still refused to decide whether to grant my naturalization. USCIS hadn't decided on my case because the FBI had not completed its background check, notwithstanding the fact that USCIS is required by law to grant or deny citizenship applications within 120 days after completing the naturalization interview.
With only weeks left left before my fingerprints for the FBI background check were to expire, (meaning that I would have to go to the back of the background-check line and wait all over again), Mr. Shusterman's crack litigation attorney, Amy Prokop came to the rescue.
On my behalf, Ms. Prokop filed a petition for mandamus relief with US federal district court asking the court to order USCIS to make a decision on my citizenship application. The suit spurred the USCIS mandarins to make their decision.
Thanks to Mr. Shusterman and Ms. Prokop, I was sworn in to become a proud US citizen. I highly recommend Mr. Shusterman for anyone needing a trustworthy and knowledgeable immigration attorney. "
– John L.
Seattle, WA


"Brilliant & Talented Immigration Lawyer…!"
"I am writing to express my deep appreciation for Ms. Amy Prokop, attorney with the Law Offices of Carl Shusterman. I have worked with Ms. Prokop since 2007 when I retained Mr. Shusterman's office to represent me in the matter of my complex permanent residency case. Amy has a tremendous capacity in listening, dispensing with the noise, analyzing, breaking down the situation into strategic & tactical elements, and building on that construct. She's very talented in understanding the client's concerns, keeps the client appraised and involved through the legal process, thereby building a trusting relationship. She is measured in her opinion and assessments, and her approach is calm and confident. She's meticulous, hard working and is very apt in her research capabilities. It was her research that enabled me to travel overseas, continue my employment during a very precarious time. She's very prompt in responding to queries. Her communication style is crisp & precise. She's a very sharp and talented lawyer, with a natural flair for empathy in understanding the human element & context of a situation. Her legal acumen, deftly delivering facts and arguments were the main contributors to the successful conclusion of my case. She's been very accommodating in working with me over the last 3 years through all the continuances, and motions. I am certain in the coming years, the legal & client community shall continue to count on her marvelous talent. She's exceptionally gifted and is a tremendous asset to the Southern California immigrant community. I highly recommend her to any prospective client."
– J.S.
Lake View Terrace, California


"Best In The Business"
"I can honestly say that Mr. Carl Shusterman and his team are probably the best in the business when it comes to immigration matters. Carl's greatest asset is his prior work experience as a former INS prosecutor. My family and I were on the verge of being deported from the United States. Because of Carl's expertise and dedication, not only are we allowed to remain in this country permanently but are on path of obtaining citizenship. Carl is very professional and caring when it comes to explaining legal matters to his clients. Carl will always put you at ease. He even allowed us to call him at home on evenings and weekends for urgent matters. Now, that's impressive.
"We also have had the pleasure to work with his other team members (Elif Keles and Ellen Lee). Because of their tireless efforts, our immigration issues were resolved in a matter of months instead of years.
"It is without a doubt that we will strongly recommend Carl Shusterman to others. After all, whether or not you get to stay in this country is all dependent on the competency of your attorney. And this is something you don't want to compromise."
– A.P.
Encino, California


"Incredibly Dedicated Attorney"
"I retained your firm to defend me against the USCIS's decisions to deport me from the United States and deny my citizenship application. You assigned my case to Ms. Amy Prokop. As you also know, Ms. Prokop was successful in reversing both decisions and I am now a citizen of the United States of America. This letter is written to express my deepest gratitude to your firm and more importantly, to express great thanks to Ms. Prokop who has worked hard to achieve those two goals for me. She is an incredibly dedicated attorney who was always available despite my numerous e-mails and phone calls. She took genuine interest in assisting me and never did I feel that I was just another client. The letters she wrote to ICE and USCIS, as well as her argument that she personally presented to the Dallas USCIS (which was stellar, to stay the least) were clearly instrumental in the success of my case. I can not express enough gratitude to her and of course, to you personally."
– R.S.
Dallas, Texas


"Excellent Lawyer"
"Mr. Shusterman is an excellent lawyer. He explained my rights and also my responsibilities to me. He is not only very knowledgeable, but also very culturally-sensitive. Mr. Shusterman has a very good heart and is always willing to help the under-served. I recommend him without any hesitation."
– I.H.
Buffalo, New York


"Thank You Very Much For All Your Help"
"Atty. Shusterman,
I just want to let you know that I sworn in today as a citizen of the United States.
When I received my green card in the mail last year, the first thing I did was walk to the US Army Recruiting Office and join the military and serve the country. Since then, I passed all the requirements and training and now I am in the US Army Reserve Force. Of course, I learned all those from your website about the benefits of joining the military is the expedite citizenship. It only took six months from the time we submitted the application and my oath taking ceremony today.
My family and I are very excited and happy today for all the blessings that we received. I am proud to be an American and very proud to serve this country!
Once again, thank you very much for all your help, Amy and the whole staff.
God bless you and your family always."
Charlotte, North Carolina


"All Thanks to You, Sir"
"To: Carl Shusterman
Hello sir,
I thought I should write and thank you, as I have not done so yet.
I stayed with some friends in the USA at the beginning of 1997, heard about the visa lottery, and with a bit of internet searching, cutting through the crap sites which wanted me to pay money to file my lottery application, I found your site.
It gave me the information I needed for the lottery application, I filled it in and sent it off, with the blessing of my American friends (and their pets!!)
Anyway, 11 months later I was back to stay!! My application was even the first one drawn from my region of the world (New Zealand), from the look of my case number (98-oc-00000001). It's now been one year since I've been in the US as a permanent resident. All thanks to you, sir.
Your work is very appreciated.
Thank you again,"
– D.W.
Lincoln, Nebraska


"Exceptional Legal Representation"
"I must acknowledge the Law Offices of Carl Shusterman for their expert, diligent and responsive attention to my successful petition for permanent residency. Everyone in their office treated the sponsoring employer and my family with courtesy and respect. I am particularly grateful for the assistance and outstanding customer service of Judy Lu, Sr. Paralegal, who guided us through the process from H1-B to PERM to adjustment of status for permanent residency. If your desire is to live and work in the United States and ultimately acquire citizenship, it is extremely important to have the best legal representation for your immigration process. Whatever your legal immigration needs may be, you are in good hands with the Law Offices of Carl Shusterman. "
– David
Austin, Texas


"Great Lawyers and Staff"
"Mr. Carl Michael Shusterman's firm helped with my Green Card interview process, and I successfully obtained my Green Card soon after. I was very impressed by Mr. Shusterman and his associates' knowledge, confidence, professionalism, kindness and endless efforts to help with every step of the interview (from preparation, documents, interview, to follow ups.) I would like to express my special appreciation to attorney Ellen Lee and Judy who were extremely hands-on on my case. Their fast responses to my requests, their years of experience and confidence, and their very kindness and patience towards me always made me feel at home. Thank you! I would very much recommend this firm to anyone. "
– Nicole
Orlando, Florida


"Outstanding Immigration Attorney"
"Mr. Shusterman and his team of attorneys are outstanding and clearly some of the best in the field of immigration law, based on our experience. We (my spouse and I) recently got our Green cards approved with Mr. Shusterman's office representing us. After being stuck in the black hole of immigration backlog for many years, we had almost given up hope for any resolution soon, until we got in touch with Mr. Shusterman. He assured us that cross-chargeability would work in our case and that there was light at the end of the tunnel. Throughout the course of our consultations, I came to know Mr. Shusterman as an extremely knowledgeable and experienced attorney. His approach was realistic coupled with optimism. We were given the entire, bigger picture, before focusing on the specifics of our case, which gave us a sound understanding of the whole, and confidence in Mr. Shusterman's ability to pursue our case. I appreciate their office for being approachable, extremely professional and pushing relentlessly for the success of our filing. Personally, I do not feel we could be in better hands, and sometimes regret that we could've easily shaved off at least a year of waiting in the backlog if we had approached them earlier. Can't thank them enough. Highly recommended!"
– Michael
Portland, Oregon


"The Best Team of Immigration Lawyers in the Whole World"
"I almost lost hope on my situation until I was referred to Carl Shusterman by my job. Carl Shusterman is a very good listener, understood my situation , and assigned his wonderful lawyer Amy Prokop and paralegal Maria Cobian to attend my case. They were very passionate and always kept me informed. To my greatest surprise, my situation was turned around in 10 days. I strongly recommend Carl Shusterman to everybody with immigration problems. He has the answer to all. I don't know what I could have done without Carl Shusterman and his wonderful team. "
– Felicia
Atlanta, Georgia


"Carl Shusterman Law Office , The Best Choice!!!!"
"The Law Offices of Carl Shusterman is the best. I recommend it. I give credit to Atty. Ellen Ma Lee, Atty. Amy Prokop and Paralegal Ana Cruz for their efforts in obtaining my citizenship. All of the staff members were very knowledgeable, understanding, and caring of their client' feelings. It is guaranteed that they will never put you down. This office is very experienced in immigration issues. Also, they can be contacted anytime, especially when you are feeling stressed and tense. They are at your side, considering you as family. Their payment plan is the best- very reasonable; it won't hurt your pocket. Your immigration problem is solved without difficulty. Their service is fast and excellent!!. I am very happy that this law office represented me. I rate them as an "A" plus" law office. I want to recommend to others to go to this office for their immigration problems…..No regrets!!!"
– Nancy
Columbus, Ohio


"Highly Recommended"
"I needed a law office to help me obtain my green card visa to be able to work as an RN in the US. The paralegal assigned to me was Anna Cruz who has been really helpful every step of the way. I was able to get my green card in less than six months after my hospital filed for petition. I am forever grateful for all the assistance."
– Melissa
Santa Fe, New Mexico


"10 Years and Counting……."
"I've had a decade of experience with Mr. Shusterman's law firm. I used them for my immigration needs from H1 to citizenship. It is safe to say this is one of the most competent, professional and knowledgeable law firms. If there is a firm that can handle any possible immigration case routine or otherwise; then this is it. A couple of my colleagues have also used Mr. Shusterman's expertise for "tough" immigration situations and have had issues resolved in their favor. This firm's expertise is worth every penny. I'm still using them for my immigration needs as of this review. "
– Ashutosh
Pittsburgh, Pennsylvania


"Grateful to Atty Carl Shusterman"
"Success Story : RN Contract worker ( H1 A & B Visa for self and family) This review is long overdue because I should have done this since 1994. Me and my family ( husband, daughter, and son) are so grateful to AttyCarl Shustermanfor all his help with our Immigration status. It all started in April 1994 when I came to US as a Registered Nurse on working visa, I witnessed first hand how Atty Shusterman and his firm helped my friend obtain a green card after being out of status for two years. I then approached the firm immediately after passing my NCLEX RN exam and through all the hard work, patience, knowledge and expertise of AttyCarl Shustermanand his staff, I was able to petition my family and they joined me in theUSin less than a year. It would have been sooner but my kids had to finish the school year prior to leaving my country (Philippines). Because of his advise and guidance, the personal appearance of my family at theUSconsul was a breeze! We are now proud Americans because of Atty Shusterman and we would like to express our sincerest gratitude to him and his firm. "
– Jean
San Diego, CA


Skype Consultations Available!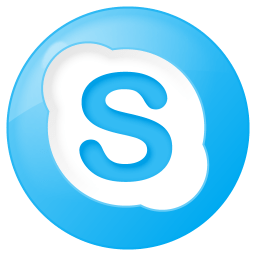 ---
Carl Shusterman
Carl Shusterman served as an INS Trial Attorney (1976-82) before opening an 8 attorney firm specializing in immigration law. He is a Certified Specialist in Immigration Law who has testified as an expert witness before the Senate Immigration Subcommittee. Carl was featured in the February 2018 edition of SuperLawyers Magazine.
Rate this page:
---