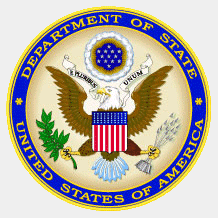 Whether you need a temporary or a permanent visa to come to the United States, you will need to complete a State Department form in order to apply. Unless you are a citizen of a country eligible for the Visa Waiver Program (ESTA), you will a visa to be able to visit the US. This is also true if you want to study or work in the US.
You may also need some legal advance to determine for which types of immigrant (permanent) and nonimmigrant visas (temporary) you are eligible.
Click on the appropriate State Department form below and print it out. Read the instructions carefully.
Client Reviews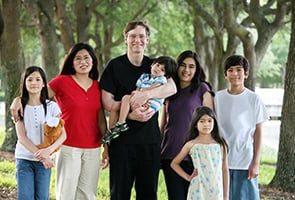 Go to a Law Firm which is Professional and Knowledgeable
"Very professional law firm. We had a difficult issue and Mr. Shusterman's office got right onto the case and resolved the issue with USCIS. Because of their efforts, me and my family were able to get our Legal Permanent Residency card. My suggestion to those trying to obtain employment based card. Don't look for money saving attorney. They will cost you lot more in long run. Go to a law firm which is professional and knowledgeable. It pays in the long term."
Read More Reviews
Skype Consultations Available!
| Form | Description |
| --- | --- |
| State Department Forms | All State Department Forms |
| DS-117 | Application To Determine Returning Resident Status |
| DS-156E | Nonimmigrant Treaty Trader/Investor Visa Application |
| DS-157 | Supplemental Nonimmigrant Visa Application |
| DS-158 | Contact Information and Work History for Nonimmigrant Visa Applicant |
| DS-160 | Online Nonimmigrant Visa Application |
| DS-230 | Application for Immigrant Visa and Alien Registration, Parts 1 & II (Diversity Visa and Cuban Family Reunification Parole applications only) |
| DS-234 | Special Immigrant Visa Biodata Form |
| DS-260 | Online Immigrant Visa Application |
| DS-261 | Online Choice of Address and Agent |
| DS-1648 | Application for A, G or NATO Visa |
| DS-1884 | Petition to Classify Special Immigrant Under INA 203(b)(4) as an Employee or Former Employee of the U.S. Government Abroad |
| DS-1981 | Affidavit Concerning Exemption From Immigrant Vaccination Requirements For A Foreign Adopted Child |
| DS-3032 | Choice Of Address And Agent For Immigrant Visa Purposes |
| DS-3035 | J Visa Waiver Review Application |
| DS-3052 | Nonimmigrant V Visa Application |
| DS-4035 | Class B Nonimmigrant Visa Referral |
| DSP-122 | Supplemental Registration for the Diversity Immigrant Visa Program |
What Can We Help You With - videos
Green Cards Through Employment
Green Cards Through Marriage
US Citizenship through Naturalization
I-9 Audits: A Survival Guide for Employers
Immigration Court - How to Win Your Case
View More Videos