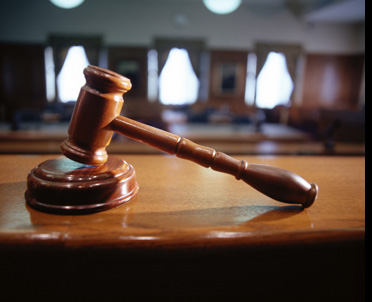 Every year, thousands of immigrants, many of them long-time permanent residents, are placed under removal proceedings because of criminal convictions. Some of these were minor and many may have been committed many years ago. However, there is no statute of limitations in removal proceedings. Many of these offenses are classified as "aggravated felonies" although they are neither "aggravated" nor are they "felonies". Others are classified as "crimes of moral turpitude". An example of this is a shoplifting conviction. However, the immigration consequences of criminal conduct, whether or not there is a conviction, may be deportation.
While a conviction may be expunged for many purposes, this does not wipe your record clean for immigration purposes. Conduct which does not count as a conviction for criminal purposes may be still be considered as a conviction in Immigration Court. Confusing? Very!
Client Reviews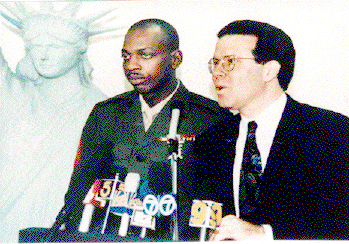 Know Their Job Well And Perform It Flawlessly
"Don't do the mistake we did and try to save few bucks going with nonprofessionals and sole practitioners! It will end up not only costing you much more in the long run, but also putting your status in jeopardy which can have a priceless impact. It is one of the most important steps in your life."
Read More Reviews
Skype Consultations Available!
We represent many foreign-born persons who the government is trying to deport for minor offenses which occurred years ago. For example, we are currently opposing the deportation of a Canadian man nearing retirement whose wife and two married daughters are U.S. citizens. His crime? He pled nolo contendre to a marijuana possession charge when he was a teenager!
The U.S. Supreme Court has held in 2010 that it is the duty of criminal attorneys to advise immigrant defendants of the deportation consequences of pleading guilty or nolo contendre to a criminal offense. However, the complexity surrounding this issue is simply mind-boggling! Will you be subject to the "categorial" approach or the "modified categorial" approach? Would a particular conviction render you removable, inadmissible, or both?
If this is confusing to you, it is all the more reason to hire an immigration attorney who is experienced in this area of law. He or she can analyze your case and see whether you are removable from the United States, and if so, whether you are eligible for various forms on relief including adjustment of status, asylum, cancellation of removal, waivers, etc. If you are an immigration attorney, or a person who may be subject to deportation, we hope that the resources listed below are helpful to you.
General Resources – Criminal Conduct
Case Decisions – Criminal Conduct
What Can We Help You With - videos
Green Cards Through Employment
Green Cards Through Marriage
US Citizenship through Naturalization
I-9 Audits: A Survival Guide for Employers
Immigration Court - How to Win Your Case
View More Videos