The American Immigration Council (AIC) is a non-profit organization that seeks to create public awareness regarding the established and developing U.S. immigration laws and policies. Through various programs and activities, such as the Legal Action Center and the Immigration Policy Center, AIC has been able to advance the cause of justice for immigrants, as well as, highlight the numerous contributions made by immigrants.
American Immigration Council (AIC) is divided into the following subtopics:
GENERAL INFORMATION – AMERICAN IMMIGRATION COUNCIL
LEGAL ACTION CENTER LITIGATION
IMMIGRATION POLICY CENTER (IPC)
AIC PROGRAMS
AIC PRACTICE ADVISORIES
Client Reviews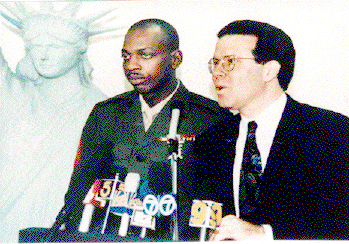 Know Their Job Well And Perform It Flawlessly
"Don't do the mistake we did and try to save few bucks going with nonprofessionals and sole practitioners! It will end up not only costing you much more in the long run, but also putting your status in jeopardy which can have a priceless impact. It is one of the most important steps in your life."
- Sgt. Danny Lightfoot, Los Angeles, California
Read More Reviews
Skype Consultations Available!
What Can We Help You With - Videos
Green Cards Through Employment
Green Cards Through Marriage
View More Videos